As a result of the Covid-19 pandemic and the subsequent demand for self-service solutions, the adoption of cloud-based technology for brokers has increased, according to the insurance software company's annual research
Despite 81% of brokers across the UK, Ireland, US and Canada using cloud technology to host software, "few brokers in the UK called out the cloud as being of importance and significance," according to Dave Chapman, chief revenue officer at Applied Systems Europe.
The software company's sixth annual Applied Digital Broker Survey, which polled 1,819 independent brokers in the UK, Ireland, US and Canada in Q1 2021, found that brokers with revenue between £10m and £25m are the highest cloud adopters (88%), followed by firms with revenues between £2.5m and £4.9m (86%).
Bigger brokers with a revenue of £25m or more had a low take-up of cloud technology (62%), while 79% of small brokers that have a revenue of less than £1.25m are using the cloud to host their software.
Chapman, who is participating in an Insurance Times webinar on 8 February 2022, explained that many brokers in the UK have yet to realise the value of using cloud technology.
Speaking exclusively to Insurance Times about Applied Systems Europe's 2021 Digital Technology Adoption Survey report, which is based on the aforementioned broker research, Chapman explained: "Few brokers in the UK called out the cloud as being of importance and significance as opposed to other territories."
The cloud is defined as software and services that run on the internet instead of being run locally on a computer. This allows multiple users to share documents, save files and communicate.
Software that is hosted using the cloud can also be more secure - a more important consideration since the increase in home and remote working following the Covid-19 pandemic.
Chapman pointed out that in the early days of the pandemic, the cloud grew in popularity thanks to the switch to homeworking.
He continued: "Everyone that had locally hosted systems were trying to find ways to get the cloud quickly. [The pandemic] also accentuated the benefits of those already using the cloud.
"Looking at the UK specifically, we have also seen [the pandemic is] a big driver for change."
Driving broker efficiency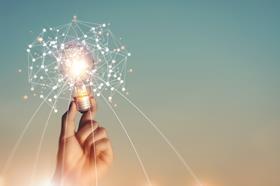 For Chapman, the way that brokers interact with consumers digitally was another key theme to come out of Applied Systems' research.
The annual survey found that the adoption of customer portals in the insurance sector across all geographies increased from 35% to 38%, representing a 9% increase year-on-year.
For smaller brokers, only 25% have a self-service customer portal, compared to 57% of bigger brokers and 43% of mid-sized brokers.
Chapman believes insurance customers expect to more readily be able to access self-serve purchase models thanks to general online consumer experiences with services such as Netflix and Amazon.
"It's about reacting to consumer requirements, but also what makes the broker more efficient," he added.
For example, self-service portals can save brokers time in keying customers' information into a system.
Chapman thinks brokers could therefore benefit from customer self-service portals, especially as their adoption has increased over the pandemic with 40% of Applied Systems' clients using this route.
However, he stressed: "For more complex risks, a broker absolutely needs to be involved. It's not a one-size-fits-all; being able to sell everything online devalues what a broker does.
"It's about capturing the enquiry effectively so that when the customer does speak to the broker, it's not a cold start. We need to make the broker more efficient, not take them out of the value chain."
In commercial lines, there are very few risks that can be automatically traded due to the complexity of risks, Chapman noted. However, the use of customer self-service portals "needs to grow" and "every broker – irrespective of how they trade - needs some sort of self-service strategy", in his opinion.
"The bit that needs careful consideration for brokers is what self-service means to them," Chapman added.
More than half (55%) of the smaller brokers in Applied's survey, which have a revenue of less than £1.25m, have a digital strategy in place. This compares to 83% of brokers that have more than £25m in revenue.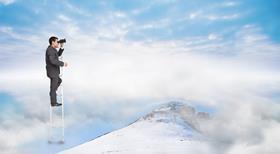 Differentiating service is key
Chapman additionally noted the importance of broking firms having an off the shelf broker management system.
"Gone are the days for running bespoke systems or spreadsheets for multiple sources of data," he said.
For UK brokers, Applied Systems' research observed an increase in the adoption of broker management systems over the last two years - with nearly 100% adoption across all regions, it is one of the most used pieces of technology in the insurance industry.
"A broker's real key is differentiation of service. That doesn't mean they should only be available during the hours 9am to 5pm - that means brokers' expert advice may only be there [between those hours], but the ability to interact with them outside those hours is crucial.
"Brokers will adopt digital in different ways. There's still a perception that brokers on the high street do not want to go too far down that digital route because one of the key differentiators for a broker is different levels of service.
"Pricing and proposition can be the same, so the differentiator is service. We have seen the pandemic accelerate the ability to communicate when the office is not open."
Applied Systems will be focusing on growing its business in 2022 following the expansion of its partnership with Google in 2021.