The broker is now able to meet clients across the world, whether at a 'sunny beachfront or the summit of Everest', says chief operating officer
Usage-based insurance broker Hubb is tapping into the latest technology to take advantage of the metaverse, which is a network of 3D virtual reality worlds.
For example, Hubb is hosting regular meetings on Horizon Workrooms, with the aim of offering clients new and adaptable ways to work with the broker.
Horizon Workrooms is a virtual reality workspace for teams. Similar to video game The Sims, users can create an avatar to meet and interact with teammates across a virtual table, despite being in a different location in real life.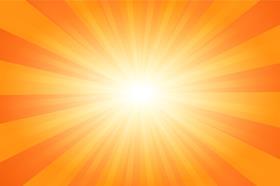 Internally, the broker is using the metaverse to establish a new kind of hybrid working environment, as well as facilitate the onboarding of new employees.
The business hopes the metaverse will help provide instant access to senior staff in a more personal and productive manner.
Beachfront to mountaintop
Hubb's chief operating officer Edward Halsey said: "This move towards the virtual environments of the metaverse isn't just a convenient working practice – it also emblematises our client-led philosophy, allowing us to literally meet our customers where they are - whether that be a sunny beachfront or the summit of Everest.
"Not only do we now conduct our board meetings in Horizon Workrooms, but we have already engaged with clients via this kind of metaverse-driven technology.
"By becoming the first metaverse-ready insurance broker, we're ensuring that we won't miss an opportunity to put clients at ease – wherever they are and whatever their preferences."