Success in this emerging market will hinge on 'opening up a dialogue between brokers, insurers and crypto companies,' says broker divisional director
Cryptocurrency presents "a very diverse risk landscape" that is "incapable of being addressed by a broad brush" - this can pose a number of challenges for brokers and insurers looking to operate in this emerging market segment.
Cryptocurrency refers to a peer-to-peer digital payment system that is typically stored in digital wallets - for example, Bitcoin. Banks are not required to verify cryptocurrency transactions and payments can be sent or received by anyone, anywhere.
For Shelley Schachter-Cahm, head of compliance at financial services firm Mode Global Holdings, it is the uniqueness of different types of cryptocurrency and the lack of uniformity across the market that is the "biggest challenge" for insurance firms looking to tap into this growing sector.
Speaking during a webinar hosted by Merkle Science last month, titled 'Insuring the Cryptosphere: Understanding and Underwriting Risk on the Financial Frontier', she explained that despite the assumption that cryptocurrency is "incapable of being addressed by a broad brush", the market is, in fact, "deep enough to disaggregate each coin from each coin, each territory [from another] and each piece of regulation in every territory".
This disaggregation process can make cryptocurrency more manageable as a risk, she noted.
"It's a very diverse risk landscape and it just looks like a risk cliff until it's disaggregated," she added.
Fellow webinar panellist Oliver Tonkin, co-founder and director of cryptocurrency business banking organisation BCB Group, agreed that "everybody is tarred with that same brush" when it comes to looking at cryptocurrency risks, especially as these are often assessed using "standard proposal forms" that often do not accommodate the cloud-based nature of newer, techology driven companies that are looking to use cryptocurrency.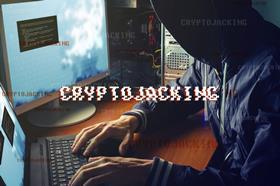 He explained: "The people that started those businesses [which are using cryptocurrency] are primarily technologists and they live literally in the ether – the cloud - so trying to pin down where an exchange is, in many cases, very geographically dispersed.
"From a risk perspective, that's difficult to assess. It creates a reason to say no [to providing cover], which is understandable but also frustrating because it means everybody is tarred with that same brush."
Reputation challenge
Aside from these challenges in understanding cryptocurrencies themselves, as well as the new businesses that want to use them, there are also reputational issues to contend with because cryptocurrency has become the "medium of choice" when it comes to ransomware payments, noted George Beattie, head of incubation underwriting at Beazley. He added that cryptocurrency is, therefore, often associated with "illegality or immorality".
He believes that "rolling back that sense that everything is illegal and only used by criminal enterprises" is "pretty critical".
Beattie continued: "I think the answer is safer regulation and not just trying to shut things down.
"There is so much wealth, jobs and opportunities being created in crypto. In a way, the original concept behind Bitcoin was to try and deinstitutionalise the financial system, but we got a bit further away from that dream - there is still the potential for that.
"The real promise for me is trying to iron out those dislocations in the financial system."
Beattie noted price volatility as another challenge impacting the cryptocurrency insurance market.
Broker opportunity
One firm that has successfully tapped into the cryptocurrency market, however, is Costero Brokers. Divisional director James Gadbury told online delegates: "We have been involved for the last couple of years. We started placing coin cover policies, which is a unique hot and cold wallet that protects individual investors against theft."
Off the back of this solution, Costero Brokers has also had interest from institutional investors - the firm therefore believes there is a growing market for cover when cryptocurrency keys are held offline in vaults.
Gadbury said: "For us to be able to provide solutions, it's about opening up [a] dialogue between brokers, insurers and crypto companies. That is something we are trying to push for a deeper understanding on the insurance side."
Merkle Science's webinar was chaired by Natalie Hall, the firm's marketing director for Europe, Middle East and Africa (EMEA) and Asia Pacific (APAC).