Ageas' director of distribution Russell White explains how the insurer strives to 'continuously improve communication with customers'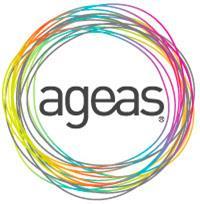 One service area being investigated in Insurance Times' Broker Service Survey this year is the overall relationship management provided to brokers. What is Ageas' approach to this?
Ageas is investing heavily in giving brokers direct access to expertise that can support their business.
In addition to the expertise on new opportunities offered by our team of regional trading underwriting managers, we now also offer online support through 'Ageas Broker Connect'. This is a service targeted at smaller regional brokers and gives them access to a member of Ageas' dedicated video-based broker development team. The team can help with everything from digital trading to supporting brokers' own business ambitions.
Our survey this year is also looking at the overall underwriting experience provided to brokers - what developments have you made in this area over the past 12 months?
Our extended underwriting footprint gives us the opportunity to offer our proven solutions to a wider range of brokers' customers.
In the last 12 months, this has included introducing our new private car product - a simplified product that replaces our multiple product offering, giving brokers access to a wider and more competitive underwriting footprint.
We also quiz brokers on their claims experience with insurers. What is your strategy around the claims process?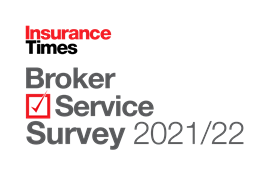 Click here to take part - all brokers that take part in this year's survey will receive an executive summary of the full report and be entered into a prize draw to win £250 worth of John Lewis vouchers
Ageas' services are built on understanding that we need to make it straightforward for customers who unfortunately need to make a claim.
To speed up the claims process and help claimants get back to normal as quickly as possible, we use award winning artificial intelligence (AI) technology at the first notification of loss stage in motor claims.
A UK industry first and winner of the Insurance Times 2020 Excellence in Technology - Claims award, this solution enables us to ascertain whether a customer's vehicle can be repaired or declared a total loss from the outset.
In another industry first, we have also developed a green parts service for our customers, allowing their vehicles to be repaired with refurbished parts.
Demand for green parts within our repair network is now so high that we've expanded our access to salvaged vehicles to meet demand and are now using our own customers' vehicles when they have been written off. This effective supply chain means our customers are reunited with their vehicles at the earliest opportunity.
In home insurance, we've introduced a new live video technology for real-time, remote claims assessments. It means decisions are made earlier and claims are settled quicker.
And what about the quality of cover you offer? What are you doing for brokers here?
We understand that our role is to enable brokers to grow their potential by offering a range of value driven solutions and genuine partnerships that work harder for them.
We regularly review our cover options to ensure they meet policyholders' needs. One example of this is our private car product, which now offers a granular, peril-rated approach to ensure brokers - and their customers - are offered our most competitive premiums, but also offers policyholders enhanced cover.
Lastly, our Broker Service Survey also explores policy documentation. What is your approach to this?
We're committed to simplicity and understand that transparent policy wordings which explain what is and isn't covered clearly makes life easier for both brokers and their customers.
We've now implemented a number of personal lines policy wording simplification projects, to ensure our policy documents offer customers clearer wordings. This forms part of our work to continuously improve communication with customers.
Click here to take part - all brokers that take part in this year's survey will receive an executive summary of the full report and be entered into a prize draw to win £250 worth of John Lewis vouchers