Insurance Times journalists recognised for their in-depth and insightful coverage of the insurance industry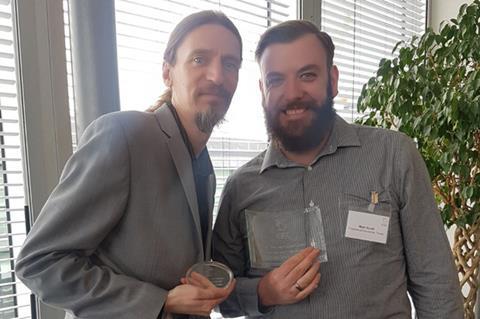 Insurance Times journalists have been honoured for their outstanding work in this year's Biba Journalist of the Year awards.
Data insight analyst Matt Scott (pictured right) won the Biba award for interview or profile of the year for his interview with Direct Line Group chief executive Paul Geddes. Matt's story charted Geddes' success in steering DLG out of the depths of the banking crisis to independence and sustained growth.
Finance editor Ben Dyson (pictured left) was highly commended in the same category for his interview with Mark Cliff, detailing Cliff's struggle to pull Brightside back from the brink and revitalise the broker.
Editor John Manley said the awards reflected the depth of talent at Insurance Times.
"These awards and all the awards we have won in the past, highlight the depth of knowledge and critical insight that Insurance Times and its journalists bring to the task of covering a complex and ever-changing industry.
"Congratulations go not just to Matt and Ben, but to the whole Insurance Times team, whose coverage of the UK general insurance industry is second to none."