Insurance Times is renewing its focus on providing high value content for subscribers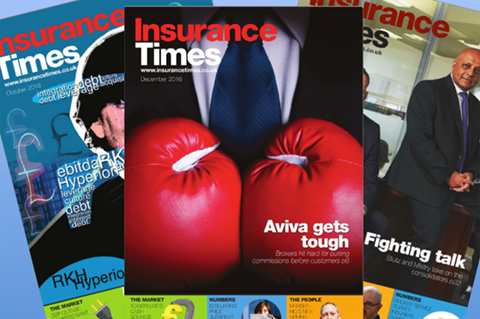 Here at Insurance Times we are always looking to provide you with content that not only shapes and drives the market, but, crucially, aids and informs your job performance. We have listened to you, our audience, and are proud to deliver the sort of essential, thought-provoking content that you need and appreciate from us. You applaud our in-depth, focused analysis with practical applications, our thought leadership, and of course the breaking news stories that have a significant impact upon the market. We believe in innovation and adapting to your needs so, having spoken to you and noted the statistical trends, we will now be producing more of this tailored content.
Going forward, all of our traditional news content will be freely available, while our premium content – including deep-diving sector investigations, interviews with key UKGI influencers, insightful analysis and market reaction to current events and trends - will be accessible to subscribers only. The 'People' category – also free to all - is a convenient new hub for all the information you need on job moves, professionalism and recruitment within the UKGI industry. From now on, traditional news can be found in the 'News' section of the website, while analysis, interviews and other inventive, premium and pioneering content can all be found in the 'Analysis' and 'Interviews' areas of the site.
What does this mean for you? As our priorities shift in line with your values, subscribers will receive more intrinsic and vital insight into the market. We will continue to bring you the key news stories, the ones that really impact on the market, but our new focus means we will also place these developments in their wider context and look at the consequences for the market.
We are proud to serve the UK insurance and broking communities and our mission remains to provide our subscribers with everything that they need to know about UKGI. If you are a non-subscriber and want to be part of this exciting change, please contact subscriptions@insurancetimes.co.uk or click HERE.