'We still have a long way to go from a digitalisation and automation standpoint,' says Verisk president and chief executive
Since becoming Verisk's chief executive just over a year ago, Lee Shavel has set two goals for the data analytics and technology firm in a bid to make it the "strategic technology partner" of choice for the insurance industry.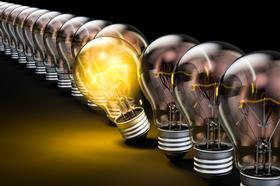 Shavel was promoted to the firm's top boss in May 2022 after joining the business in 2017 as its chief financial officer.
One of his first plans after taking the helm at Verisk was to ensure the business is purely focused on the insurance industry – as a result, the business sold all its non-insurance related businesses over the course of 2022.
And for 2023, Shavel, who is also the firm's president, says he has two goals – working together internally to improve industry focus and redefining its strategy and mission.
"[While] the prior strategy was about serving multiple industries, in 2023 our focus was going to be about becoming a strategic technology partner in the insurance industry," he tells Insurance Times at the Verisk conference in Bishopsgate earlier this month (6 September 2023).
"I wanted all my senior management team and businesses to begin to communicate more actively around what our clients' needs are and how we are working to serve those needs.
"The reason that it's so important is that the opportunity for Verisk exists because of our ability as a scaled central utility provider to the industry."
Resilience
Shavel started out his career as an investment banker, where he spent his time advising clients on capital raises and strategic acquisitions.
However, he spent little of his time working in the insurance space, with Shavel admitting that he "fell into it" when a position cropped up at Verisk.
Despite this, he was intrigued during his career by how financial institutions used technology to compete – as a result, he felt Verisk was a "natural fit" for him.
And through its new strategy, Verisk has been able to invest, on behalf of the industry, in new data sets and technology.
Shavel says that the sector can benefit from this to a "much greater extent than if it were making these investments themselves".
And explaining his end objective, Shavel says he wants Verisk and the industry to be "working together to provide global resilience for individuals, communities and business".
"That's what motivates all of us to do what we do," he says.
"We know that by helping the insurance industry [using] our data sets and investments, we are improving resilience."
Challenges
However, big goals do not come without its challenges.
For Verisk, one of the biggest challenges it faces is determining what opportunity is worth investing time and capital in.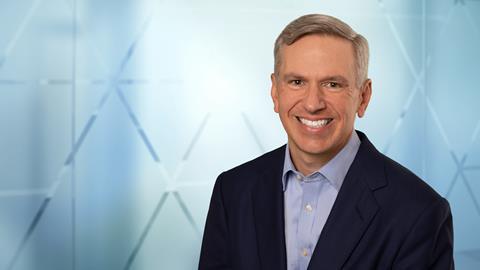 "If we spread ourselves too thin, we run the risk of not being efficient at scale in solving industry problems," Shavel adds.
Therefore, he explains that being agile is "key" to the firm's success.
"It's part of taking feedback and asking – 'what do we want to do differently?'," he says.
"For me, there is a natural progression – [that being to] identify where we think there are areas to improve, talk to businesses and figure out what we want to do collectively.
"We still have a long way to go from a digitalisation and automation standpoint, but our job is trying to help [the insurance sector] accomplish that."
Solutions
To do this, Shavel has reached out to client chief executives to further understand how Verisk can better serve them.
"Now we are assessing what we have leaned from our clients," he says.
"What's most important is what's on their minds right now? For a lot of them it is legacy technology migration and how can we use data and analytics to improve efficiency of operations. Or how can we make better decisions from an underwriting perspective.
"Our advantage is the centrality of our data sets, intimately integrated processes and, hopefully over time, our credibility and trust as a reliable partner."
As a result, this is helping Verisk navigate what to invest in during 2024.
"In 2024, we'll revisit those goals and probably reset or redefine some of them on the basis of what our 2023 experiences were," Shavel says.

Winner of Biba's Best thought leadership Award 2023, and highly commended in this year's WTW awards as Insurance and risk technology journalist of the year.

Interested in all things insurance technology and insurtech.

Writer of the monthly TechTalk section of the magazine and backchat. When not writing can be found doing yoga, at some kind of dance workshop, singing, globetrotting, or baking – not in any specific order.
View full Profile