Reich Insurance Group exceeded its five-year GWP target ahead of schedule – its chief executive tells Insurance Times the secret to running a successful broking business
After a 17-year career in loss adjusting at global firm McLarens, Simon Taylor thought he would give broking a go in 2002 – he subsequently joined Reich Insurance Group and hasn't looked back since.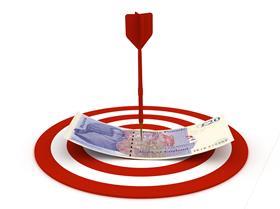 When Taylor started at the Manchester-based firm as group managing director, it was a small business with 17 staff managing £17m in gross written premium (GWP). However, in December 2021, the firm grew to handle £106m in GWP – the business originally aimed to hit a £100m GWP milestone this March as one of its five-year targets.
Currently, Reich Insurance has £108m GWP and 130 employees. Its new three-year plan, which starts from 1 April 2022, is to target £130m GWP.
Taylor, now group chief executive of Reich Insurance, tells Insurance Times: "We are probably one of the only UK brokers of our size that is completely independent.
"We have no outside interest at all - there's no private equity, no third party that owns any shares in the business. It's totally [group chairman] Danny Lopian and myself. We don't answer to anybody."
Chairman Lopian had been at Reich since 1986. Taylor partnered with Lopian after getting his feet under the table at Reich and the broker is now wholly owned by the pair - 2022 marks the partnership's 20 year anniversary.
Reich was originally founded in 1943 during the Second World War by a Jewish man called JJ Reich. While the now deceased JJ Reich signed out of the business a while back, Taylor and Lopian decided to keep the company's name as customers were familiar with it. The broker therefore became Reich Insurance Group a decade ago.
Not about M&A
Taylor relishes being a truly independent broker.
He says: "While you continue to enjoy your work, why would you sell? It's a hard job being a broker because you are constantly trying to satisfy customers - it's 24/7.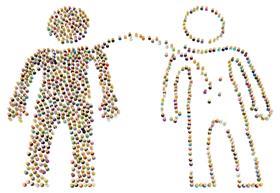 "If you want quiet life, don't become a broker. Working for a broker is completely different [to an insurer] as you are at the sharp end of the market. It's a tough job but enjoyable."
He believes that Reich is different from other brokers.
Taylor continues: "In the time I have been here, we have made maybe four acquisitions and that's it. We are more interested in growing our own book by bringing in new clients and good quality staff.
"The market is buying brokers left, right and centre – but we are the opposite. We are not interested in buying brokers - we are interested in growing our existing book and acquiring more clients. We don't need outside finance for that as we are self-generating. We make our own profit and reinvest it."
Despite his view on M&A, Taylor notes that Reich is still approached by potential buyers that think the firm is "unique". He adds: "We are one of the only brokers that offers all areas of insurance - the idea is to offer a one-stop-shop."
Reich seeks to achieve this through the use of facilities rather than schemes.
Taylor is also keen to keep an eye on claims, thanks to his loss adjusting background. Reich therefore has a nine-strong claims department, which he thinks is a differentiator for a business of Reich's size.
"What we are not into is being a completely online broker," he continues. "There's a great demand for a broker you can speak to that knows your business inside and out.
"I think some insurers are moving too far away from the personal end of the business."
Rewarding loyalty
For Taylor, who is a single father of two children, the secret to running a successful broker is treating staff well, as well as maintaining client, customer and insurer relations.
He says: "With Covid, it's even more important to look after staff because without them, you have no business."
Taylor refers to his staff as 'Reichians'. A few years ago, he implemented a loyalty board in the business' reception, to highlight staff who have worked for the broker for five years or more. Out of 130 employees, 50 are featured on the board so far.
This year, Reich will also be continuing to offer a monetary attendance allowance, which rewards staff for low numbers of sick days. This paid out just over £100,000 during December 2021.
Taylor additionally gave each employee £100 that month so they could take their families out over the festive season - this was after the broker's Christmas party was cancelled in December due to the most recent Covid-19 lockdown.
"If staff show loyalty to me, I will repay that back many times over," he says.
Reich also has an Employment Benefit Fund (EBF), which was set up eight years ago. Taylor and Lopian contribute £100,000 to the fund every year - it currently stands at £1.5m.
"When we eventually retire, that fund will then be split between our loyal staff. The EBF must be closed down when the business is eventually sold," he explains.
The broker also regularly rewards staff with initiatives like Employee of the Year, with recognised staff receiving a monetary prize, or the Over and Above award, which offers an experience day as the prize.
In addition, Taylor plans to buy a holiday home in Cyprus for staff to use - employees will only need to pay for their own flights.