Founder Rob Terry sold shares worth around £11.4m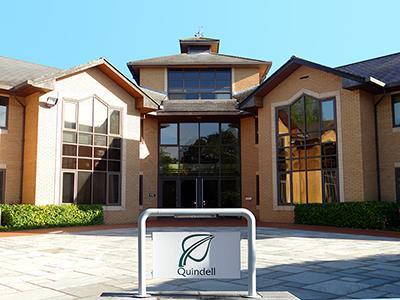 Investor panic at Quindell hit new heights today as it emerged former chief executive Rob Terry has been dumping his stock.
The share price cratered 49% as investors scrambled for the exit to a low of 24p.
A notice to the stock market revealed this afternoon that Terry had crossed the 3% threshold, now owning just 2.99% of the company's shares compared with 8.73% a month ago.
Based on Tuesday's closing price of 45.5p, the stake Terry sold was worth around £11.4m.
The news, which has sent shockwaves through the Quindell investor community, comes shortly after PwC was called in to review accounting policies.
Investors were already nervous when Quindell earlier this week admitted that "growth in cash receipts in the final quarter of the year has not been as significant as previously anticipated".
Its share price rebounded slightly when it announced that Swinton had signed a multi-year contract for Quindell to exclusively handle all its motor claims processes, including accident management, hire, repair services, legal services and rehabilitation. Swinton has 1.2 million motor policy holders.
Quindell announced the Swinton renewal 51 minutes after revealing that Terry had dumped his stock.
The share price stands at just 34p at time of publication, a 24% decline on this morning's opening price of 47p.