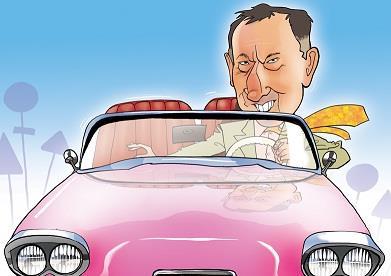 Investors have been warned of the risks in buying any more esure shares at its current share price.
Analysts at Berenberg fired off a note yesterday which said the motor insurer's share price, which approached 300p yesterday before ending at 286p, already has the prospect of a takeover baked into the share price.
Key Points
Esure share price at 290p to 300p is already weighted to a takeover, says Berenberg
Berenberg dismisses chances of a 500p takeover, something that founder Peter Wood was rumoured to be keen on
Esure reported to have hired bankers to find new investors
Motor insurer says no bids have been received
It means that investors should be wary of buying any more esure shares in the hope that the price may rise any further.
Berenberg analyst Sami Taipalus said: "…..we believe the risks are heavily weighted to the downside with the share price at these elevated levels."
Taipalus justified this by saying that based on predictions of esure's earnings next year, a 300p share price would mean the motor insurer requiring a price earnings ratio multiple of 14 times and GoCompare 18 times.
That is significantly higher than Hastings, trading at 9.8 times, and Direct Line, at 11.7, he noted.
"We argue that esure's insurance business is inferior to that of Hastings, which has superior technology and better growth prospects.
"Additionally, Moneysupermarket is currently trading on 15x 2017 earnings.
"Again, given the success Moneysupermarket has in a number of different product lines, we believe it deserves a premium to GoCompare.
"Therefore, with esure's share price at close to 290p, we argue there is already a significant takeover premium included in the valuation, meaning that risk is skewed to the downside," he said.
Berenberg dismissed the chances of a 500p bid, something that founder Peter Wood was rumoured to be gunning for in the press.
The City is focusing on esure after it was reported that Deutsche Bank is looking for bidders and private equity giant KKR was interested.
Esure said it had received not offers and details of a strategic review on Gocompare would be released soon.