Jaguar, represented at the Insurance Times Innovation and Disruption Conference 2015, aims to have technology on the roads within two years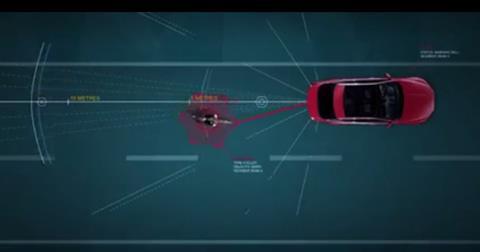 Jaguar Land Rover has unveiled an anti-collision car that is the latest in a powerful new breed of vehicles that will cut road deaths and injuries, transforming the future motor insurance claims market.
The latest vehicle is equipped with an innovative technology called Bike Sense that nudges the driver if a cyclist or motorcyclist is attempting a dangerous manoeuvre.
There is also a sound system that warns the driver when bikes are approaching. In addition, amber and red lights flash in the direction that the bike is travelling.
Other features include doors that buzz when being opened if there is an oncoming bike and a vehicle braking system to prevent collisions.
The vehicle is currently being developed by Jaguar. The firm hopes to have the technology in Jaguars, Land Rovers and Range Rovers within two years.
Join the debate at our Insurance Times Tech Forum on LinkedIn
Innovation and Disruption Conference 2015
To learn more about the innovative new technology that is set to change the vehicle market, Dr Mike Bell, Global Connected Car Director, will be speaking at the Insurance Times Innovation and Disruption Conference on April 28 at the Marriott Grosvenor Square, London. Sponsored by Accenture.
To book tickets, click here or enter the website address www.insurancetimes.co.uk/idc