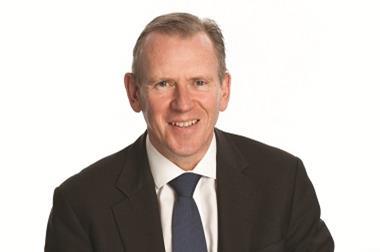 LV='s outgoing general insurance managing director John O'Roarke has been paid a £10.1m share of a total £39.4m long-term incentive award paid to "certain key management personnel" of the company's general insurance (GI) division.
This meant O'Roarke had a total pay package from LV= of £10.7m in 2015 – almost 16 times the £672,000 he was paid in 2014.
Key points
O'Roarke's £10.1m award means he was paid more in 2015 than big hiters such as Aviva's Mark Wilson
The other beneficiaries are members of the ABC Insurance executive team
The pay-out was governed by the increase in value of LV='s GI business over three years
The £10.1m award under the scheme puts O'Roarke way ahead of big hitters such as Aviva group chief executive Mark Wilson, who was paid a total of £5.7m in 2015, and RSA group boss Stephen Hester, who was paid £2.5m.
ABC team awarded
According to LV='s annual report, O'Roarke's award was part of a long-term incentive plan (LTIP) for the GI unit's top management.
LV= did not name the other beneficiaries of the scheme in its annual report, but they are the executive team of ABC Insurance Services, the personal lines insurer LV= bought in 2006 that went on to form the kernel of its GI business.
ABC was set up by O'Roarke, Peter Horton, Steve Castle, Phil Bunker and Paul Cassidy, who all moved to senior roles in LV='s GI business following the sale of ABC. Their employment contracts with LV= ended on 31 December 2015, and O'Roarke is due to hand the reins of the GI business to Steve Treloar.
Value increase
LV='s general insurance long-term incentive scheme was unlike many similar awards in the industry. Instead of being based on metrics such as profit, it was based on the valuation of the general insurance business.
Under the scheme, the top GI executives had collectively bought £4.5m worth of shares of Liverpool Victoria General Insurance Group in 2013.
LV= agreed to buy them back after three years for the initial value plus interest and also a percentage of any increase in the value of the business. The percentage paid on depended on how much the business grew.
An LV= spokeswoman said:"Over this nine year period [since LV= bought ABC] the performance of the LV= GI business has been transformed from a small, shrinking and loss-making business into a large and profitable concern with market leading customer satisfaction.
"In the process, significant value for LV's members has been created, which is reflected in the amount that LV= has paid to buy out these management shares."