Company bolstering regional branches with more staff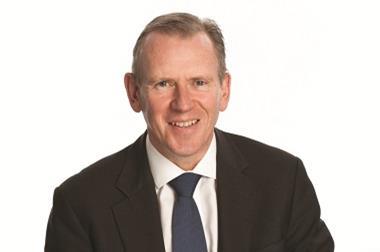 Small business insurance prices are at risk of becoming inadequate because of heavy competition, according to outgoing LV= general insurance (GI) managing director John O'Roarke.
He also said LV= has been bolstering its regional office network with extra staff at a time when some insurers were cutting theirs.
Speaking to Insurance Times after the release of LV='s 2016 results, O'Roarke said: "There is the potential for an emerging issue of rate adequacy on SME business. We are trying to push rate [rises] through, but it is incredibly difficult."
He noted a recent case of an insurer offering to undercut rivals' rates, and said that such activity was "really unhelpful and irresponsible".
Mixed year
LV='s general insurance business reported mixed results in 2015. Operating profit fell 22% to £72m. A big reason was a £19m operating loss in the brokered segment of the business.
Despite this, O'Roarke said there were no endemic problems in the brokered business. The division suffered because the commercial book, which is largely brokered, bore £23m of the total £36m claims bill the company faced for the December floods.
Most of the flooding occurred in Lancashire and Cumbria, where many of the properties that would normally be residential are small businesses because of the tourist trade.
In addition, the brokered side of the business picked up "more than its fair share" of large personal motor bodily injury losses, O'Roarke said. In normal years losses would be more evenly split between brokered and direct business.
Bolstering branches
O'Roarke said that, unlike some companies, LV= had no plans to cut regional broker-facing branches. He said: "Quite the contrary. The fact that there have been branch closures by other insurers creates an opportunity. We will be strengthening our branch presence rather than weakening it."
He added that the company has been gradually increasing the number of people in branches such as Birmingham, Leeds, Glasgow and Manchester as volumes have grown.