The commercial managing director's first move since taking over from Paul Donaldson has been to get to know his brokers. Now on to tackling SME …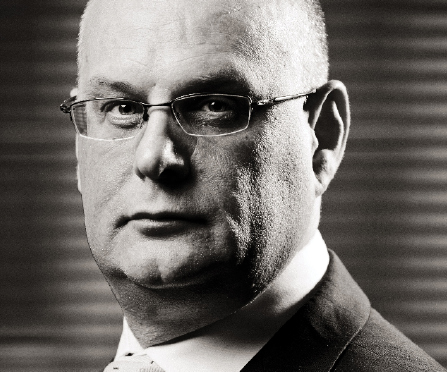 Who is Jon Hancock? That was the question on many brokers' lips when he came seemingly out of nowhere to land the powerful role of RSA commercial managing director in July last year. After all, Hancock had spent the last 10 years working on RSA's overseas business.
But after a gruelling six-month tour of the UK, genning up on the UK market - "I've probably had about 500 conversations with different brokers," he says - Hancock's face is now pretty well known.
Yet all too often, brokers say RSA doesn't really have a distinguishable proposition. Brokerbility chairman Ashwin Mistry approves of Hancock, but says: "RSA do a lot of business, and a lot sticks, but it's still just a general player. They need to be a bit more forthright about their proposition."
Sitting comfortably in RSA's London-based headquarters, Hancock is here today with Insurance Times to explain how he's going to inject a bit of individuality into RSA commercial and ride it through the rough seas of a soft market and an economy flirting with recession.
Big shoes to fill
Hancock's whole career has been building up to this role. He has spent 22 years with RSA, the first half in the UK and then working on the international side, peaking with his appointment as chief executive of Asia and the Middle East.
While RSA has expanded abroad in recent years, the UK still remains by far the biggest single contributor to the group, accounting for £1.57bn of its £4.1bn half-year premium in 2011.
Hancock has the big boots of Paul Donaldson to fill as managing director of UK commercial. So what's he going to do? "We have too often tried to be all things to all people, and we are not going to do that anymore," Hancock confesses.
Getting closer
That means swinging the axe on 200 broker relationships so that resources can be thrown at getting up close and personal with the 1,250 top earners. Hancock says: "What those brokers want from us, and what we'll give them, is a real personal touch. This means some personalised schemes, some personalised propositions and personalised remuneration packages, and really getting to know them and their customers."
At the top end, RSA will extend its Global Promise - a specially-tailored insurance programme for corporates - from 15 to 50 firms. In the mid-market, RSA's strong patch, the insurer will push on with Broker Promise - a vow to respond to a risk within three hours.
Taking on SME
The biggest challenge will be cracking SME. RSA is second only to Aviva in UK commercial premium income, yet is underweight in SME. According to UK chief executive Adrian Brown, it should have anywhere between £200m and £300m more in that segment. Brown is banging the drum for SME and will expect Hancock to deliver.
A big focus of getting its proposition right in SME is e-trading. RSA's products are due to be rolled out this year on Acturis and PowerPlace. "One of our key strategies is to roll out refreshed products across all of our small-to-mid businesses on those platforms, making us far more accessible to the brokers. We've got RSA online as well, where we can trade, which makes us far more accessible and quote rates become much higher," he says.
The e-trading plans are all well and good, but there's only a certain amount of SME pie that can be shared out between a lot of hungry competitors. Aviva is the king of SME. It's led by some well-seasoned and respected trading chiefs, who are fiercely protective of their book. Then there's AXA, which seems to be getting its act together under a refreshed management team. Allianz has a rock-solid grip on its market share, while also not being afraid to make opportunistic grabs. Brit, however, looks like it's on the ropes, while Groupama is looking a bit weak at the moment with the uncertainty of the trade sale.
Will RSA be making a move? Hancock chuckles. "You wouldn't expect me to say 'yes' or 'no'," he says. "The answer is 'no comment'."
Well, others have talked, and do talk, about opportunities. And that's the thing about Hancock. He's a good listener, clearly knows his markets and has a vision of what he wants.
But you have to wonder if he has that ruthless streak to compete at the lower end of the market. Hancock doesn't see it as a dog fight, though. "We all trade our own business and do what works best for us and best for our brokers, and we compete. We are not targeting anyone in particular; we're understanding what our brokers want to help them sell to their customers."
Trade competitively
Aside from broker relations, another massive challenge for Hancock will be in commercial motor. RSA is one of the biggest players here, covering the whole range from commercial vehicle, to small fleets and large fleets. At present, the commercial motor market is underpriced and being hit by the same bodily injury woes that affected private motor.
Hancock believes a tough approach is the way to navigate through the troubles. "If we can trade competitively and make profit we will, and if we can't, we'll continue to withdraw capacity. We've done that over the last few years in commercial motor: we've brought the book down and we'll continue to drive towards profitability."
Sharing Brown's passion
Hancock has a lot on his plate, reinvigorating broker relations, tackling SME and keeping on top of commercial motor. It's tough, but he's got the full backing of his boss. Those who know Brown say he is energised by Hancock's plans for the broker market and SME. And, in a further vote of confidence, last week Brown moved the sales and service teams from operations to report directly into Hancock and personal lines managing director Mark Christer.
On Brown, Hancock says: "We share so many of the same values. We both have a passion for the insurance business in the UK and the desire to get on and do things, and move things forward."
Passion and desire are one thing, but getting results is what it's all about. Hancock has got his face out there and let brokers know his plans - now the jury is out to see if he can deliver.