DLG will also become sole owner of its ABS while RSA will enter into joint venture with Carpenters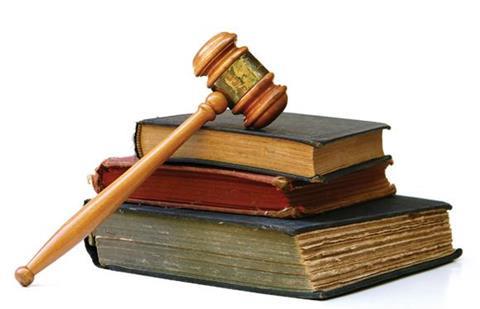 Parabis Group has agreed to pay Direct Line Group £3.9m as a result of the legal services provider falling into administration.
Following the appointment of Peter Saville, Benjamin Browne and Anne O'Keefe of consulting firm AlixPartners as Parabis's administrators, a series of deals have been worked out with ABS partners and creditors.
To recover money owed, the assets of the group's companies were sold under a pre-pack arrangement to a number of different buyers, including Davies Group and law form Carpenters.
The payment to DLG is intended to settle the £6.72m of debt owed to the business, under the DLG Legal Services (DLGLS) joint venture launched in March 2014, according to a report filed by AlixPartners at Companies House.
In return, DLG will pay joint venture partner Parabis £265,000 in relation to the share of profits under the terms of its original joint venture agreement.
DLG has also agreed to extend the periods of the original contracts and it is now the sole owner of DLGLS.
The remaining two joint ventures with insurers are with RSA, which created RSA Law, and Saga, which created Saga Law.
RSA received a final settlement of £2.5m, which related to outstanding monies owed to RSA by Parabis. The insurer has also agreed to extend "certain key contracts by a further two years".
Carpenters is now new joint venture partners for RSA Law with the insurer after buying Parabis's stake in the business.
During the administration process Saga Law was acquired by Lyons Davidson. In return, Parabis paid Saga £300,000 as full settlement for all the monies it was owed and Saga agreed to the sale of some of its contracts.
The administrators report revealed that Parabis owed almost £50m to more than 2,500 unsecured creditors.
Unsecured creditors – including law firms, barristers chambers and medical experts – are expected to receive much less than the group's secured creditors.
At the time the administrators were called in the LLP's unsecured creditors were owed £31.5m, while secured creditors, who are owed £73.4m from the group in total, are likely to receive £32.5m in return.
The document also details the events that led to the collapse of the firm.
At its peak, the Parabis employed more than 1,900 people in 31 UK locations.
The group operated across a range of difference services; traditional legal services, claims management, rehabilitation and loss adjusting.
But its financial performance was hit badly by reforms to the claims market, including the referral fee ban and the introduction of the MedCo portal and its failure to integrate new businesses.