Solicitors' group says measures could increase CMC cold calling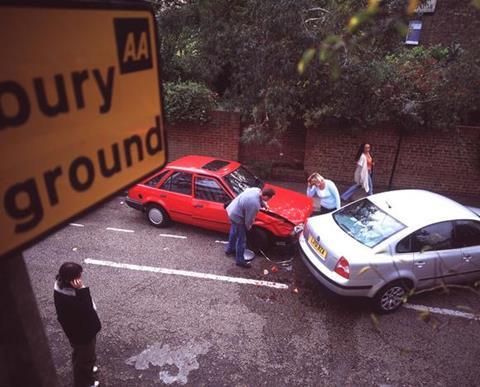 Lawyers criticised the government's new crackdown on whiplash claims, and said the measures could increase the problem of cold calling by claims management companies persuading crash victims to seek compensation through the small claims courts.
President of the Association of Personal Injury Lawyers Jonathan Wheeler said Chancellor of the Exchequer George Osborne's plan to move claims of less than £5,000 to small claims courts means that genuine claimants will not be able to afford legal advice.
"There will be an epidemic of cold calling from claims management companies as they rush to take advantage of vulnerable people," he said.
Wheeler also criticised insurers for failing to live up to their commitments to cut insurance premiums in return for earlier reforms.
"In 2012 the insurance industry promised the government that if reforms to the way whiplash claims are handled were introduced, savings would be passed on to motorists through their premiums," Wheeler said. "All that has changed since then is that the insurance industry has failed to live up to its own promises."
Wheeler said that the small claims portal has been extended, medical reporting has been overhauled, data sharing has been introduced and solicitors' fees have been cut. As a result, he said, whiplash claims have fallen by more than a third in the past four years.
"Yet stilll insurance premiums have increased," he said.