Lloyd's underwriting profit dives as big claims hit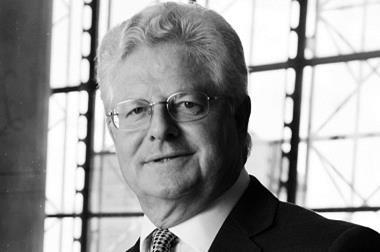 Outgoing Lloyd's chairman John Nelson has urged the market to cut the cost of doing business there after its underwriting profit took a big tumble in 2016.
This morning Lloyd's reported underwriting profits of £468m in 2016, down 77% from 2015's £2bn.
The market's combined operating ratio worsened by 7.9 percentage points to 97.9% (2015: 90%).
Underwriting profit dives
Lloyd's said the main reason for the drop in underwriting performance was a £2.1bn bill for major claims, which it said was the fifth-highest since the turn of the century and above the long-term average.
The claims bill was mainly came from Hurricane Matthew and the Fort McMurray wildfire in Canada.
In his last set of results before handing the reins to new Lloyd's chairman Bruce Carnegie-Brown in June, Nelson said: "The results confirm that we must have an unrelenting focus on underwriting discipline through 2017.
"The challenge for all of us is to reduce the cost of conducting business because within the market this is impacting on already thin underwriting margins."
Lloyd's chief executive Inga Beale added: "This has been a year of challenge for the insurance sector with premiums once more under continued downward pressure. It is vital that the Corporation does everything it can to support the market and make the platform attractive, whilst demonstrating value for money."
Investments save the day
Despite the sharp drop in underwriting profits, profit before tax for 2016 was flat at £2.1bn.
This was thanks to a big jump in investment returns to £1.3bn in 2016 from £400m the previous year. This was driven by falling bond yields.
Gross written premiums rose 12% to £29.9bn (2015: £26.7bn) partly driven by foreign exchange gains as the pound depreciated against the dollar. A large chunk of the business at Lloyd's is denominated in dollars. Excluding foreign exchange gains, the increase would have been 1.4%.