Equity Red Star narrowly avoids £1m fine following series of blunders over reserves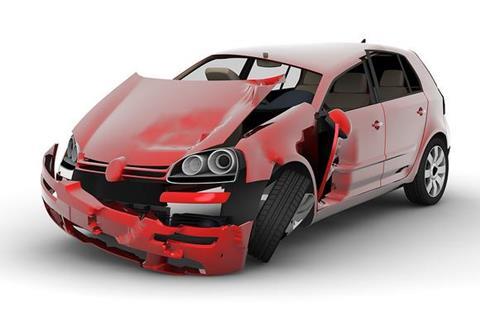 Lloyd's has slammed loss-making Equity Red Star over a series of reserving blunders and ordered the insurer to pay £95,000 costs.
Lloyd's also told Equity it had only avoided a £1m fine because it had taken steps to improve governance and also co-operated with the investigation.
Equity has been under the spotlight since August 2010, when the FSA launched a probe into the syndicate's problems, which have led to parent IAG UK racking up £355m losses in the past two years.
Lloyd's effectively 'named and shamed' Equity today by revealing that it had admitted guilt over two charges.
The first charge was that the Equity carried out 'reserve reviews' and subsequent reserve releases without keeping adequate written records and telling its actuaries, Deloitte.
The second charge was that between 2007 and February 2010, Equity did not keep its board properly informed about adverse development of claims. The board also failed to insist upon proper management information.
As a consequence of its failures, Lloyd's said today that Equity shall be censured and ordered to pay £95,000 costs for carrying out the investigation.
Lloyd's said that Equity had only avoided a £1m fine because it had co-operated fully with the investigation; carried out its own internal probe and informed both Lloyd's and the FSA; taken steps to improve its predicament; carried out a fresh reserves review; parent IAG UK had suffered financially and plugged the holes in the balance sheet; a fine would only add to the company's financial challenges; policyholders did not suffer any losses.
A Lloyd's spokesman said: "The UK motor insurance market has suffered from a sharp rise in claims in recent years. The reason we have disciplined Equity today is because it failed to meet Lloyd's requirements for the maintenance of systems and controls in respect of its reserving processes.
"Equity's board was also not provided with (and did not insist upon) sufficiently comprehensive information regarding the adverse development of claims patterns. Lloyd's has worked closely with the FSA in bringing this action to uphold standards in the market."
Lloyd's said the FSA had agreed with its actions. It is unclear whether the FSA's section 166 investigation – or Skilled Person's Report – which is a probe into the responsibility of individuals to adhere to corporate governance, is still active.
In a separate action, former chief executive Neil Utley, who left the firm in September 2010, is expected to face a Lloyd's disciplinary board later this month.
John Josiah, a former senior underwriter at Equity Red Star, and Douglas Morgan, its former UK commercial director, will also appear before the Lloyd's panel, the Telegraph reports.