LV= Driving offers policyholders discounts in excess of 15%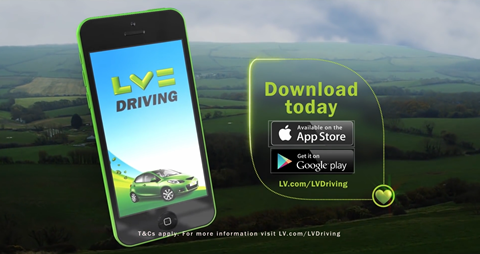 LV= has made its first venture into the app-based telematics market after teaming up with telematics provider Wunelli.
The new app, LV= Driving, is available for iPhone and Android smartphones as a free try-before-you-buy product.
Customers who download the app will automatically qualify for a £10 discount and could be eligible for a further discount of up to 15% once they have completed 10 or more journeys totalling 200 miles.
The app also provides drivers with feedback on their driving style through their smartphone.
LV= managing director, general insurance John O'Roarke said: "Good drivers are less likely to have an accident and that should be reflected through cheaper car insurance premiums. The new app allows us to instantly assess driving ability and reward those who drive safely by offering them a discount.
"Even those who don't qualify for a discount will still get feedback on their driving and £10 off their car insurance quote."
Wunelli managing director Penny Searles said: "We are delighted LV= has selected Wunelli to design its first telematics smartphone app. Ease of use and confidence in the technology is key to the success of any telematics proposition, and this app will give LV= customers insight into their road skills and savings they could achieve through safer driving."
Join the debate at our Insurance Times Motor Forum on LinkedIn