GI managing director says he is more pessimistic than rival about business line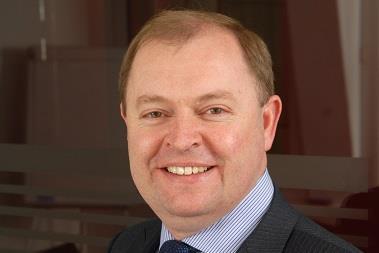 The home insurance business has been subject to unjustifiable rate cuts and some in the industry have unrealistic expectations about future profitability, according to LV= general insurance managing director Steve Treloar (pictured).
Speaking to Insurance Times following the release of LV='s first half results this morning, Treloar said that he was "more pessimistic" about home business than some of his peers.
He said: "We have seen significant rate cuts that aren't really justified by any change in risk premium or indeed in costs.
"We worry as a business that the premiums are not sufficient to cover off the weather events that we know we will have to pay for at some point."
Treloar blamed the rate cuts on "a much higher level of competition caused by people using aggregators as a distribution channel for home".
He added: "Therefore some of the expectations in that market at the moment are too high with respect to profitability."
'Open for business'
Despite his stance on home, Treloar said that he was more positive than his peers about brokered motor business. Chief executives at rival insurers, such as AXA's Amanda Blanc, have highlighted the business line as a challenge.
But Treloar said: "Within the broker motor business we have some really great, really profitable business that we want to do more of, and so I would say that we are very much continuing to be open for business on broker motor.
He added: "It remains for us to be smart about where we put our capital, but we still see opportunities in that market, so I am perhaps much less pessimistic than some of my competitors."
Lower reserves
LV='s general insurance business suffered a 69% drop in operating profit for the first half of 2016. The main reason was a sharp decrease in reserve releases to £13m from £55m.
He said that going forward, the company would expect to see similar levels of releases seen in the first half of 2016, which account for between 1% and 2% of net earned premium, rather than the larger releases seen at the half-year stage in 2015 and 2014.
He said: "We are seeing a good position on reserves, but one which is more in line with what I would expect to see a business of this size delivering.
"We are not in the position of some of our competitors of having large reserve releases as part of their general portfolio. Likewise I did note that a number are reporting that they expect to see lower reserve releases going forward."
He added: "We are probably a bellwether here for the market. I don't think this is anything unusual that you won't see from other players going forward."