Insurer describes performance as 'solid' despite sharp drop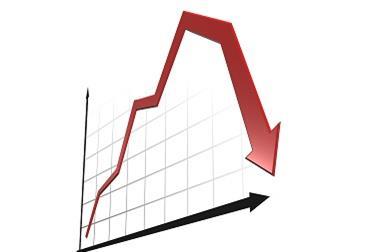 LV='s general insurance (GI) division made an operating profit of £22m in the first half of 2016, down 69% on the £70m it made last year.
But the insurer described the performance as "solid", pointing out that the first half of 2015 had benefited from "a number of favourable one-offs" that did not recur in the first half of 2016.
LV= H1 2016 general insurance key figures
| | H1 2016 | H1 2015 | Change (%/points) |
| --- | --- | --- | --- |
| Premium income (£m) | 785 | 729 | 8 |
| Operating profit (£m) | 22 | 70 | -69 |
| Underwriting profit (£m) | 8 | 53 | -85 |
| Combined ratio (%) | 98.5 | 92.1 | 6.4 |
The main reason for the difference was the "exceptional levels" of reserve releases the GI division enjoyed in the first half of 2015.
Reserve releases fell back to £13m in the first half of 2016 from £55m in the same period last year.
Partly as a result, the combined operating ratio increased by six percentage points to 98.5% (H1 2015: 92.1%). Underwriting profit fell 85% to £8m from £53m.
LV= said that motor claims inflation was "at the top end of our expectations" in 2016, driven by an increase in the amount of technology in cars, which is making repairs more expensive.
The company added: "As a consequence of the combination of reduced investment income and higher claims inflation we expect to see the strengthening of motor rates continue in the second half of the year."
Despite the drop in profit, LV='s general insurance business continued to grow. Premium income rose 8% to £785m (H1 2015: £729m).
Total in-force policies increased 4% to 4.9 million (H1 2015: 4.7 million). Motor policies no2w make up 39% of LV='s general insurance book as the insurer continues to rebalance its portfolio.
Although it continued to grow, the company said: "With our disciplined approach to underwriting we will only grow where it makes financial sense to do so."
LV= group chief executive Richard Rowney said of the general insurance result: "I am confident that our experienced and accomplished leadership team under Steve Treloar will continue to reinforce the position of our general insurance business as a market leader."
As a group, LV= reported a 58% drop in operating profit to £33m (H1 2015: £79m), which Rowney attributed to the lower GIO profit as well as a £19m loss in the company's heritage business.