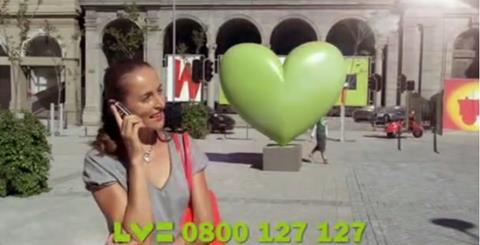 LV='s new chief executive Richard Rowney has been hailed as an "exceptionally talented business leader".
Rowney was previously managing director of life and pensions at the mutual insurer, where he helped turn a £7m loss in 2014 to a £41m profit a year later.
Chairman Mark Austin said: "Richard is an exceptionally talented business leader and the board is confident that he is the right person to build on the heritage of the Society's 170-year history and the platform that Mike Rogers has created to take LV= to the next level."
Top of Rowney's agenda in the geneal insurance business will be making sure it continues to deliver healthy underwriting profits.
In March, LV= reported its general insurance (GI) operating profit fell to £72m for the year to December, from £92m in 2014.
Rowney will be keeping his fingers crossed the UK stays free from floods for the rest of the year, having been badly hit by last year's deluge.
Record operating profits for LV='s direct business of £91m in 2015 were partly offset by an operating loss of £19m in its broker business, largely driven by the group's total £36m weather-related claims, which particularly affected the commercial business.
Rowney has been at LV= for nearly 10 years, starting off as chief operating officer in 2007. He replaces Mike Rogers.