Newly-appointed retail MD Neil Thornton on 12 months' notice at Bluefin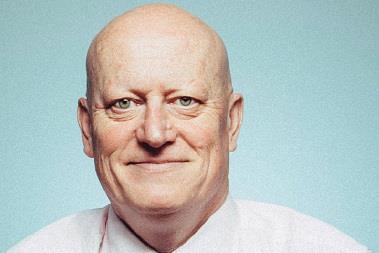 Mike Bruce will take up his new role as retail chief executive of consolidator Global Risk Partners (GRP) on 14 October.
GRP, which is backed by Towergate founder Peter Cullum and private equity house Penta Capital, announced in April that it had poached Bruce from Bluefin, where he was chief executive.
He has been on gardening leave since then.
GRP chief executive David Margrett told Insurance Times: "It will be good to have [Bruce] up and running. I'm very excited."
The consolidator has now taken a second senior executive from Bluefin. GRP announced yesterday that it had hired highly-regarded Bluefin commercial head Neil Thornton as its new retail managing director to work alongside Bruce.
However, Thornton will not join GRP for some time yet – he is on 12 months' notice at Bluefin.
Margrett said: "We would expect his employers to want to keep him as long as they can, and we accept that is the position."
When Thornton arrives, he will focus more on running the retail division while Bruce will work with retail chairman Andy Homer on acquisitions.
Margrett said: "Mike is going to be doing quite a lot of the acquisition work with us but when you do deals and buy businesses, you need someone running the shop and so I wanted to make sure we had the right balance."
He added that GRP will continue to look for both acquisitions and hires in the retail broking space.
He said: "We are very ambitious and see a lot of opportunities. The pipeline as very strong. As time goes by you'll be seeing more from us.
"There is a lot of activity out there and I find if you hire good people, other good people want to come and join you."