The Australian insurer's chief executive pulls no punches when talking about his company's unstable past, and the troublesome subsidiary that is Equity Red Star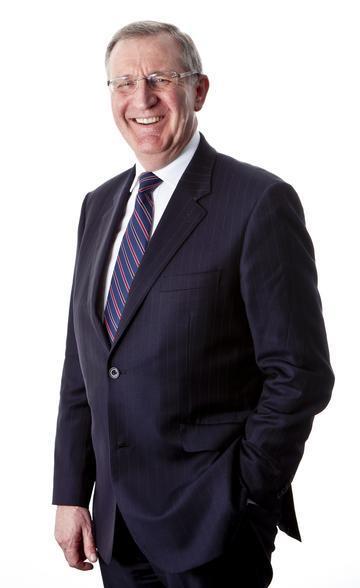 Mike Wilkins is seven minutes late. In this rare interview, the press-shy chief executive of Australia's largest general insurer, Insurance Australia Group (IAG), makes no bones about his time and patience being limited. With typical Australian swagger, he begins the interview saying: "I need to be somewhere in 23 minutes."
Time is indeed of the essence for Wilkins. When he took hold of the reins at IAG in June 2008, he gave himself one year to turn the business around. Within five weeks of taking over as chief executive, Wilkins wielded his axe, slashing 600 local jobs as part of his so-called 'efficiency programme', which aimed to save A$130m (£85m). But more controversially, the Australian insurer decided to retain the calamitous UK business – a decision he is still vehemently justifying.
Sharing the burden
Now, after three years in the job, with a wildly fluctuating share price and a ratio of seven profit downgrades to one upgrade, it would be safe to say Wilkins' mission has not been successful. But he is like a bulldog with a bone when it comes to overseeing IAG. He wholeheartedly embraces the motto: 'There is no 'i' in team' and swiftly bats away every question asked directly of himself. He answers instead with "we" or "us", seemingly in an effort to share responsibility for both the successes and failures of the insurer.
He is described as a "typical insurance guy" by former IAG UK chief executive Neil Utley. "That can make someone less interesting, but that is not the case with Mike," Utley says. "He comes across as reserved, which makes him seem very serious. But he's got a great sense of humour and is a warm person." When relayed this character verdict, Wilkins laughs self-consciously and promptly moves the focus back to the business.
Far from being demoralised by continuously disappointing results, Wilkins is adamant that IAG is making progress. "I am pleased with what we have been able to achieve as we have sought to reposition the business," he says. But when pushed, he falters slightly: "Yes, we have had some disappointments along the way. But, generally speaking, I think we have achieved most of what we set out to achieve."
Foreign endeavours
Without skipping a beat, Wilkins swings the conversation back to positive territory. "Certainly in this part of the world, we have laid a very solid platform for the next stage of our development. What we are looking to do now is just a logical extension from the platform that we have laid." Smiling briefly, he adds: "And I am quite excited about the future."
That future is away from home shores, with Wilkins' eyes firmly set on the horizon following an eventful three years in office. In June 2010, IAG announced plans to drastically revamp its UK Lloyd's business Equity Red Star, shedding 175 of its broker partners in the UK and withdrawing almost entirely from its aggregated motor business after suffering considerable losses from bodily injury claims. In April 2011, a further 27 job cuts were announced following what was shrewdly described as "a widespread consultation".
So when Wilkins stood before investors at the 14 June briefing and said: "We aim to return the UK business to profitability by 2012," gasps could be heard from the audience in Sydney's Westin Hotel. Famous for his slash-and-burn mentality, many pundits were expecting Wilkins to abandon the heavily flawed Equity Red Star business in favour of focusing solely on home soil. Rumours continued to circulate in August about the imminent sale of its UK business, which IAG continues to deny.
Making the right moves
Interestingly, when asked about IAG's UK plans, Wilkins bristles slightly. "We think we have taken all the actions that are necessary. We dropped a lot of business, we re-priced our portfolio and we strengthened a number of our internal disciplines. What we have said is that we expect to make a loss in the UK in the second half of our financial year."
True to expectations, a large insurance loss was indeed reported by the group's UK arm. In the year to 30 June 2011, the UK branch made an insurance loss of A$181m (£119m) as a result of bodily injury claims inflation and the need to buy additional reinsurance.
But this loss was half that made in 2010 (A$355m) and included slower than anticipated growth due to claims trending upwards, which Wilkins adamantly maintains is all part of the 'return to profitability' plans.
And there is one point Wilkins will not budge on – analysts need to keep their ladles out of the pot. "While I respect analysts, they don't always appreciate how long it takes for price increases and other remedial actions to work their way through a portfolio."
Careful control
Wilkins' defensiveness about the troubled UK arm is akin to a parent with a rebellious teenager – not surprising considering the state of the business that was left to him when former chief executive Michael Hawker quit in May 2008. Hawker, who hired Wilkins as chief operating officer in late 2007, resigned after reportedly losing the confidence of shareholders following the rejection of a final merger offer from potential suitor and fellow Australian insurer QBE Insurance.
Wilkins has battled to revive IAG's fortunes using his own unique management style. While some would expect the parent of an unruly teen to restrain and control, Wilkins, by his own admission, prefers to keep things at arm's length. "I believe you need to have decision-making as close to the end user as possible. I try to give as much authority and autonomy as I can to the leaders of the individual businesses within an agreed set of parameters."
Closer to home, Wilkins has lofty plans for organic growth and acquisitions. One example of his appetite is the purchase of West Australian health insurer HBF in June, which added around A$100m (£66m) to IAG's overall Australian premium pool. Wilkins agrees almost too eagerly that this is the company's future footprint. "It will be that type of thing that we are looking at. We are very open to those opportunities."
And on that note, Wilkins says "thank you" and goodbye. Exactly 23 minutes are up and he has somewhere else to be.
Snapshot: The man
Age: 54
Hometown: Canowindra, New South Wales
First employer: A Yarwood Vane (now Deloitte)
Interests: Rugby, golf and most sports
In his own words: 'I am quite excited about the future'
The company
Ranking: Australia's 2nd largest general insurer
GWP: A$7.78bn
Employees: 13,500
Market view: Feared and revered, the IAG umbrella of companies has some of the oldest and most successful GI brands in its stable, but falters in the homestretch of results