AA report accuses claims firms of circumventing cold-calling clampdown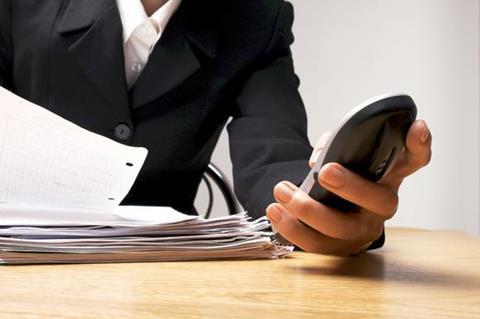 More than one-third of motorists say they have been called more than 10 times in the past year by 'no-win no-fee' claims firms, according to research carried out by AA.
The insurer, which has called on the Ministry of Justice to investigate a sharp increase in the number of whiplash injury compensation claims prompted by such cold-calling tactics, says two-thirds (63%) of motorists have been contacted by such firms in a bid to persuade them to make an injury claim.
The poll, which attracted more than 20,000 responses, also showed that 11% said that making a claim for compensation, even if no injury is suffered, is justified.
AA insurance counter-fraud director Stephen Gaywood said that so-called marketing companies acting on behalf of claims management firms, were circumventing MoJ reforms designed to prevent the latter from such cold-calling.
He said the number of personal injury claims had increased from 66,000 per month in March 2014, before the reforms were introduced, to more than 71,000 this month.
He said: "The rules are being openly flouted. These firms are getting hold of customer data from somewhere and it's not from insurers.
"I have no doubt that their pushy tactics lead many people to make claims that they otherwise wouldn't even consider.
"It's time a task force was formed to investigate and clean up this shady and immoral practice."
Gaywood has written to justice secretary Chris Grayling urging the government to act, adding that he hoped reforms to curb insurance fraud will form all the parties' election manifestos.
He also urged the government to contribute to an expansion of the Insurance Fraud Enforcement Department.