RSA closing in on a billion pound intermediated account following Nationwide deal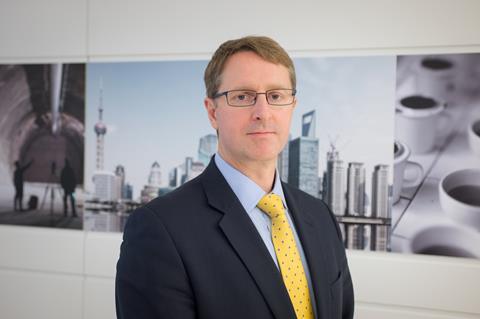 RSA's winning of the Nationwide affinity account is a 'landmark' deal, according to RSA UK and Western Europe chief executive Stephen Lewis.
Lewis said if the deal was added to its current personal lines intermediated book – which consists of affinity, retail and broker – then the size of the business is now £850m gross written premium.
Lewis said: "We are delighted to announce the signing of the deal to underwrite all of Nationwide's home insurance product.
"It is one of the largest affinity partnerships in the UK market and underpins our strategy to focus on home and pet insurance, partnering with some of the UK's leading financial services and retail brands.
"For us it is a landmark deal and it will cement our position as the number one UK home insurance provider when the contract begins in Feb 2017."
Lewis said RSA had focused heavily on developing a skilled and focused team that could manage these types of affinity deals.
Asked whether it could be a challenge to manage these deals, which typically are high volume thin margin business, Lewis said the commercial details were confidential but he was 'comfortable' with the agreement.
He said RSA still had plenty of firepower to compete with its rivals in landing more of these large affinity deals.
The deal comes at the expense of Direct Line Group, who will lose the deal from February 2017 onwards.
The deal is worth around £202m a year, or around 22% of DLG's home insurance book.
"The Nationwide is clearly a major contract and so, for RSA, it represents a real publicity coup, an especially important aspect for the long embattled group. It also enhances its presence in the affinity space," Shore Capital analyst Eamonn Flanagan said.