The move has led to further uncertainty for the taxi ride-sharing firm and potential job losses
Uber must comply with the new conditions on public safety set by Transport for London (TfL) which includes having appropriate insurance.
These new conditions also include safety concerns around ride sharing and driver document checks.
The taxi firm's London licence was renewed temporarily for two months while TfL requests further information from it.
A TfL spokesperson said: "Uber London Limited has been granted a two-month private hire operator licence to allow for scrutiny of additional information that we are requesting ahead of consideration of any potential further licensing application."
It follows public safety concerns being raised, with the firm previously losing its licence in 2017 after which a judge granted a 15-month extension which was due to expire on Wednesday 25 September.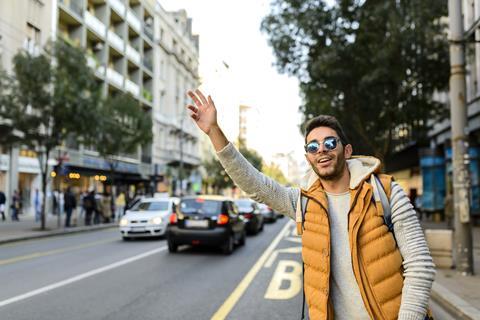 Existing policies
However, after this two-month period is not known what will happen to any existing insurance policies that Uber drivers have but its insurer partners – MiWay, Vum Insurance and Oaksure have been contacted for comment.
About 45,000 staff work for Uber in London, if its licence is revoked completely it is likely all staff will lose their jobs.
Insurance Times contacted Uber for comment, but the firm said it would like to "politely decline".
More chances than a game of monopoly
Steve Garelick regional officer at the GMB union which represents Uber drivers said that "Uber has had more chances than a game of Monopoly".
"A two-month licence extension is no good for anyone – it leaves uncertainty for drivers and passengers, meanwhile Uber still operates an unsafe model on the streets of London," he added.
Garelick concluded that TfL has simply kicked the can down the road and shown no regard for driver or public safety.
Uber partnered with insurtech INSHUR back in May, to offer a insurance to its drivers as fully digital service, which it claimed to be the first of its kind.
Subscribers read more
Tesla insurance: the beginning of the end for selling motor cover