Insurance Times' BrokerFest 2020 prepares to discuss how digitalisation may turn the tide on the future role of the broker
The insurance broking industry is said to be lagging behind in terms of technology and innovation compared to other financial services firms, like banks and insurers. While there has been a push towards digitalisation in the past few years, have brokers successfully caught up with digitalisation and automation?
Digitalisation creates both risks and opportunities for brokers. Opportunities, for example, could include being able to automate cumbersome processes, create a superior customer experience and cut working hours.
At the same time, digitalisation presents risks for brokers to become less relevant - this has already happened within personal lines motor insurance because of the increase in price comparison websites. Now, these sites have started proliferating the commercial lines motor space.
Simultaneously, Silicon Valley's Google and Amazon do not hide their growth ambitions and openly flirt with insurance.
Future of broking
While the role of brokers as intermediaries could decline in the future, the advisory role of brokers will be harder to simply replace. With a lot of specialised, complex and niche risks, the broking industry seems set to stay.
So, what kind of role will brokers have in 2025? Will they only be advisors, or do other entities have the capacity to replace them in insurance distribution? It now looks that insurance brokers are fulfilling much more than their traditional functions, for example, as risk consultants, delegated underwriters, claims handlers, analytics providers and even marketing and brand leaders.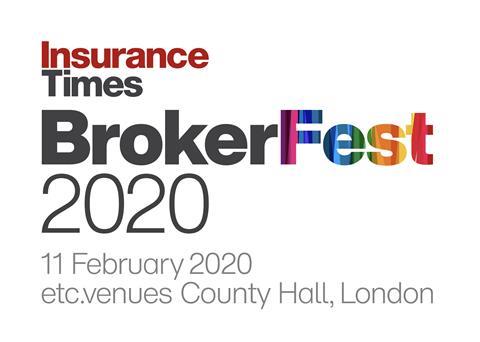 As the nature of risks change, commercial brokers' role is also changing to advise clients on these new risks. Consumer behaviour and demographics is constantly fluctuating as well, which will ultimately affect consumer expectations about service in the next five years. With the entire century old insurance industry set to change massively, will brokers become extinct or just completely change their role from intermediaries to advisors?
But, how have brokers prepared so far for the near future? According to Insurance Times Digital Broker Survey, 70% of brokers are evolving communication and marketing to be more digital, 68% are building security and privacy into websites, devices and applications.
This shows that brokers are starting to progress on the path of digitalisation, but can they successfully catch up with the rest of the financial services sector and wider global industry? Come to Brokerfest2020 on 11 February 2020 to hear potential answers to this debate, as well as join discussions around other pressing questions surrounding the broking industry.
Digitalisation is just one of the issues that will be explored at BrokerFest on 11 February 2020. Taking place at etc.venues County Hall, in central London, BrokerFest is a one day event designed to help brokers do better business. A limited number of free delegate places are available for brokers. Find out more here.

Subscribers read more
Lloyd vs Google: The implications for brokers and insurers