Peter Blanc spoke to Insurance Times at Biba, revealing how new added investment would transform Aston Lark
Aston Lark chief executive Peter Blanc has revealed the financial firepower for growth he will get once the firm secures new private equity backing.
Blanc has been vocal about his aim to secure further investment this year, and a deal is understood to be close. Blanc confirmed to Insurance Times discussions are ongoing with its shortlisted candidates, reported in Insurance Insider to be Abry, Centerbridge and Goldman Sachs.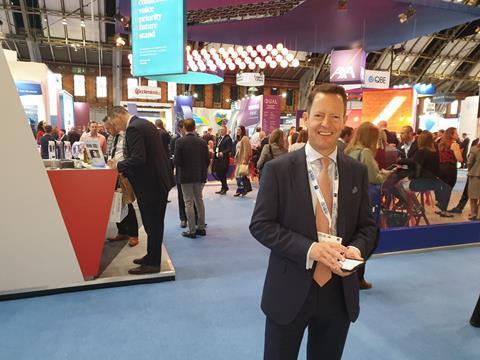 Speaking at the Biba conference, Blanc said a deal would allow substantial renewed investment and ensure the broker remains independent for the foreseeable future.
"If anyone is thinking about selling their business we can now give them complete confidence that we're going to be an independent broker for the next four or five years at least, and in all probability for much longer than that," he said.
Going through another round of private equity will bring on more staff as shareholders according to Blanc. Aston Lark currently has 95 of its staff as shareholders, and he said this number would grow to around 130 with backing.
"The more staff we have as shareholders, the more interest they have in making sure that it's perpetually in private equity ownership," he added. "If we're successful and we deliver the right returns for our investors there's no reason why we wouldn't be independent forever."
And with the extra funds available, Blanc said Aston Lark would have a widened appetite for acquisitions.
"It's a complete validation of the model that enables us to improve organic growth initiatives and look at expanding into new areas, like MGAs, potentially buying a wholesale broker or looking at networks – there's no limit to what we can go after," he said.
"We're really keen to have conversations with like-minded brokers that have the right cultural fit for us. We view ourselves as first and foremost a high quality broker and we want to attract other high quality brokers."
Subscribers read more
Integration and digitalisation key to growth at Aston Lark - Peter Blanc