The hire has 25 years of experience from rival insurer Axa
MS Amlin Insurance SE (MS AISE), the European primary insurer of MS Amlin, has appointed Frédéric Fischer as chief financial officer.
The new hire joins from insurer Axa, where he most recently worked as chief financial officer of its affiliated company Corporate Solutions.
Within his 25-year tenure at the business, Fischer held a variety of senior financial roles across the property and casualty (P&C) division.
In addition to being a qualified actuary, Fischer also has significant experience in overseeing financial controlling, tax and accounting, reinsurance and legal and compliance operations.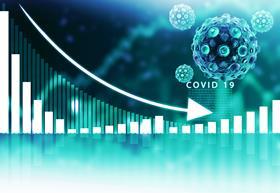 Ludovic Senecaut, chief executive of MS Amlin Insurance SE, said: "I am delighted to announce Frédéric's appointment to this important role.
"With his extensive experience in senior roles within the insurance industry and strong financial, accounting and actuarial background, I am confident that he will be an invaluable addition to the leadership team as we continue to focus on executing our business strategy and ambitious goals.
"I look forward to welcoming him to MS AISE."
Moving on
Fischer succeeds Reijer Groenveld, who will be leaving MS AISE to pursue other opportunities.
Groenveld will remain with the business until October, working closely with Fischer to ensure a smooth handover process.
Senecaut continued: "I would also like to thank Reijer for his longstanding commitment and significant contributions to the business over the past 10 years.
"We wish him all the best in his future endeavours."