Be Wiser acquires 10,000 new customers from telematics broker that fell into administration last month
Long-established telematics broker Coverbox has gone into administration.
Be Wiser has acquired all 10,000 customers on Coverbox policies, and moved them to its Drive Wiser brand.
A Be Wiser spokesperson said: "When Coverbox went into administration in early July, Be Wiser was ideally placed to acquire their customer base of around 10,000 as part of its telematics strategy.
"Our aim was to ensure the best outcome for the customers involved, with minimum disruption. The transition is now complete and they are all now part of the Be Wiser family. The Coverbox policies have been rebranded under the existing Drive Wiser brand."
Financial details of the deal have not been disclosed.
A post on Coverbox's Twitter account said: "Coverbox Insure Limited, the insurance telematics provider, went into administration on 8 July. Please be advised that this does not impact insurance policies as they are underwritten by separate insurance providers. You can find out more on our website.
"From the 8 July 2019, Be Wiser Insurance have taken over the administration of all insurance policies held by Coverbox Insure Ltd. and will be joining our Drive Wiser product range."
The Coverbox website redirects to the Be Wiser website.
Administration
Administrators from PwC were appointed on 8 July according to a Companies House filing. Michael Denny, director at PwC and Peter Dickens, partner at PwC, were appointed joint administrators.
Sources have told Insurance Times that the increased costs of running its sister company was a factor in Coverbox falling into administration.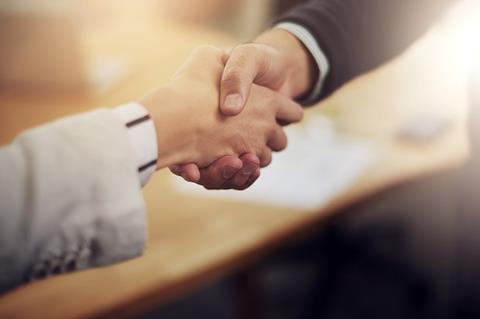 Coverbox was originally founded by Penny Searles in 2009 and was one of the first telematics brokers in the UK. In 2011 Coverbox was sold to a private consortium in Peterborough.
Searles is now chief executive of Smartdriverclub Group. The group sold its telematics intermediary Smartdriverclub Insurance to Markerstudy last month.
She said: "I am really sad, Coverbox was the first UK telematics broker. In January 2009 we launched."
Searles added that 10 years on it is really upsetting to see Coverbox's demise.
But the Be Wiser spokesperson said customers would be well taken care of. They added: "These customers can now enjoy our broader range of products and benefits, together with the security of being part of a well-established nationwide specialist insurance broker with a broader range of products and benefits."
Subscribers read more