'We can and we do acquire brokers [for] every segment of our business,' says head of M&A
Howden stands out as the broker with "arguably the largest waterfront" when it comes to mergers and acquisitions (M&A) across the UK.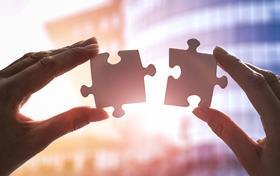 That was according to Peter Blanc, head of M&A at Howden, who explained to Insurance Times that the broker had seized the opportunity to adjust its strategy after simplifying its business structure under a single and aligned global executive.
As part of the move, A-Plan and Aston Lark have rebranded, with 215 locations across the UK and Ireland now taking up the Howden name.
Blanc explained that Howden's M&A strategy had "four distinct strands", including consumer insurance, mid-market commercial brokers, specialty brokers and health and benefits insurance.
"We are the broker with arguably the largest waterfront of all in the UK," Blanc said.
"We can and we do acquire brokers [for] every segment of our business.
"As we continue to grow and service more clients across an increasing number of territories and broader specialisms, we must ensure we harness our collective power and unite our broking operations behind the power of a single global brand.
"This ensures that we can unlock further opportunities for growth."
Strategy
Breaking down its strategy, Blanc said that since looking at firms in consumer insurance, Howden had built a "wealth of experience" in acquiring small brokers specialising in personal lines or small business insurance.
Blanc explained that Howden would also look at larger mid-market commercial brokers as a "step up", with his firm being "particularly interested in filling geographic gaps and seeking brokers with specific skills, schemes or specialisations".
"Taking that even further, our specialty business operates in a wide array of sectors, such as construction, real estate, financial lines, energy, renewables, sports and entertainment. We are always looking to talk to brokers with a focus in any of those areas," Blanc added.
He concluded that Howden's health and benefits business was actively seeking specialists in private medical insurance, pensions, employee benefits, advisory firms and workplace wellbeing.
"Our overarching M&A strategy remains consistent – our goal has always been, and will continue to be, to seek out companies that are culturally aligned, that share our people-first culture and that want to join us to continue their growth trajectory," Blanc said.

My journey in insurance has led me to proudly don the patches of the London Market and SME brokers.

Beyond the world of insurance, I've ventured into creative pursuits that promote inclusivity and representation.

My written work has found a home in publications such as Orange Magazine, Peahce Project, and others.
View full Profile