To protect assets, companies should invest in adding cyber insurance to business policies
The average loss of British businesses who have experienced a cyber attack is £223,516, according to the findings from the latest survey commissioned by SJL Insurance Services.
The research, published last week (15 July) revealed that 17% of British businesses have experienced more cyber-attacks since their employees have started working from home because of the Covid-19 pandemic.
Furthermore, as a result of working from home, over half (55%) of businesses have received more fake letters, phone calls, text messages, and emails from companies pretending to be the likes of companies such as Royal Mail, the DVLA, and HMRC.
Exactly 12% of all businesses surveyed have lost money to fraudsters.
Despite this, only 23% had protection in the form of cyber insurance, which has led to 41% of businesses suffering losses up to £10,000.
Around 16% lost between £10,000 and 1,000,000.
Not 100% secure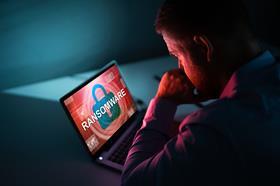 For those businesses who have lost money during a cyber-attack, more than 61% were at home when it happened, compared to 23% who fell victims to the crime in the office.
The research also highlighted that only 14% of businesses bought cyber insurance after suffering an attack, while the numbers of companies that had invested in cyber insurance has fallen from 31% to 23% since 2019.
SJL Insurance Services' founder and chief executive Simon Lancaster, who has commissioned the survey now for two years, said: "The internet and technology is not 100% secure no matter how much investment you throw at it because we have seen the likes of huge multi-billion-dollar firms and governments with the best systems get phished and hacked.
"The single only way to protect your assets is to get cyber insurance added to your business policy."
On the flip side, 27% of people have reported experiencing fewer information technology accidents like spilling drinks onto equipment or leaving devices on trains while commuting.
In addition, those businesses who had claimed to have never fallen victim to a cyber-attack has almost halved from 79% in 2019 to 43% in 2021.
The research was carried out by YouGov in June 2021, involving 1,093 business owners across Great Britain.
Established in 2001, SJL Insurance Services is an official Lloyd's of London broker, with clients worldwide and gross written premiums (GWP) of more than £20m per year.