The new product aims 'to bridge the insurance gap and allow greater access to insurance and the capital markets for the benefit of the charitable sector and those affected by natural disasters'
Howden Group Holdings has contributed to the launch of the world's first catastrophe bond for volcano-related disasters.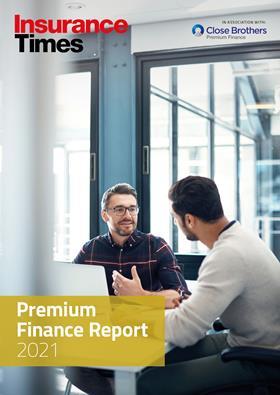 The cat bond, which has been placed on behalf the Danish Red Cross, has been created to improve the provision and efficiency of humanitarian relief in the event of a volcanic eruption.
Covering 10 volcanoes across three continents, it aims to raise up to $3m from investors to deliver aid in the aftermath of an eruption. Initial investors include Plenum Investments, Schroder Investment Management and Solidum Partners.
The cat bond has been created with support from insurance group Howden Group Holdings' charitable foundation, financial lines and reinsurance divisions, as well as its capital markets business.
Groundbreaking innovation
According to the group, the bond is the world's first volcano catastrophe bond to mobilise humanitarian assistance from global capital markets, "transforming the way disaster aid is activated and deployed".
Charles Langdale, managing director of financial lines at Howden Broking, explained: "The volcano cat bond is an important addition to the insurance-linked securities (ILS) market as it has the potential to revolutionise disaster relief finance.
"This groundbreaking innovation represents a springboard from which further products and markets can be developed.
"We are delighted to donate funds for its inception through our charitable foundation, which is committed to supporting causes that alleviate sickness, poverty and disasters around the world.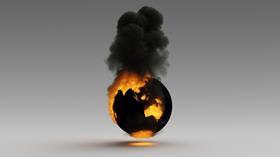 "This product will help to bridge the insurance gap and allow greater access to insurance and the capital markets for the benefit of the charitable sector and those affected by natural disasters."
Target areas
By using advanced modelling developed by Mitiga Solutions and blockchain technology developed by Replexus, the bond will raise humanitarian funds in advance, allowing aid to be released more quickly and effectively while offering uncorrelated returns for investors.
Around 500 million people worldwide live near 1,500 active volcanoes. The eruption of Mount Etna, Europe's biggest volcano, in 2002 caused economic losses of $900m in the months that followed.
The 10 volcanoes covered by the cat bond were selected due to the significant humanitarian threat they represent, with at least 700,000 individuals living within a 60-mile (100km) radius of a potential eruption.
They include North America's second highest volcano, Popocatépetl in Mexico, and Colombia's Nevado del Ruiz, which killed 23,000 and displaced thousands more when it erupted in 1985.
The other volcanoes covered by the bond include three in Ecuador (Cotopaxi, Tungurahua and Pichincha), two in Indonesia (Merapi and Raung), one in Chile (Villa Rica), one in Guatemala (Fuego), and one in Cameroon (Mt. Cameroon).
Alejandro Marti, chief executive and co-founder of Barcelona-based Mitiga Solutions, explained the bond is based on a trigger mechanism developed by the firm to set in motion a payout whenever a volcanic ash plume reaches a certain height and the prevailing wind directs the ash fall towards vulnerable communities.
Blockchain support
A private blockchain for dematerialising the bonds has also been developed by Replexus, helping to reduce costs by between $200,000 and $400,000 per issue compared to traditional settlement systems.
"The volcano cat bond will be placed on an insurance-linked securities (ILS) blockchain, making the transaction particularly cost-effective for the aid agency and enabling secondary market trading among ILS investors," said Cedric Edmonds, founder and chief executive of Replexus.
"Additional benefits of the blockchain structure include allowing investors to hold their own securities on their own computer server rather than using a custody bank and, therefore, saving five to 10 basis points per annum on the value of the securities they hold."
Howden Capital Market said it expects to provide regular pricing indications to support secondary market trading of the bonds.