'Bottom line, insurers have been collecting small premiums while facing near infinite risks', says senior analyst
A top ten cyber insurer will be forced to cease writing new business and run off existing products next year, according to market research firm Forrester.
Ransomware was highlighted as the big risk that will cause pain for insurers.
In its cyber predictions for next year, Forrester senior analyst Jeffrey Williams warned that a lack of historical data, growing loss ratios and the vast array of risks would test insurer's underwriting and claims teams.
He said: "Emboldened by past success, bad actors will continue their assaults. Cyberattacks are a huge risk in an environment where it's unclear who is responsible for protecting the financial system against the bad guys.
"Bottom line, insurers have been collecting small premiums while facing near infinite risks."
He also believes more firms might choose to self-insure amid climbing premium prices.
"Cyber insurance has been an important tool since its introduction not long after the start of the dot-com bubble. But now ransomware attacks occur every 11 seconds and extortion demands have ratcheted up by 300% in just a single year, putting big dents in a once very profitable line.
"Cyber insurance premiums are up close to 30%, while the list of coverage limits and exclusions grows longer. More businesses might choose to self-insure or just go without", he added.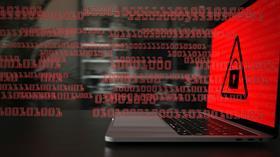 Insurer cyber innovation
Despite the danger, digital insurance platforms (DIPs) will raise $20bn (£14.9bn) in 2022 as businesses' need and demand for technological transformations continue to disrupt the market and entice investors – this is compared to $2.4bn (£1.8bn) in 2020 and an estimation of $12bn (£9bn) in 2021.
The report also revealed one third of insurers are expected to increase their willingness to embed products within others' ecosystems to extend their product distribution.
Exactly 54% of insurers invested in digital channels to differentiate from competitors in 2021, yet only 17% believe partnering with other organisations will have this desired result, according to the research company's Analytics Business Technographics Priorities and Journey Survey (March 2021) – 21,130 respondents across the globe took part, including in the UK.
*Forrester publishes predictions reports on an annual basis, which analyse the dynamics and trends in difference disciplines and industries; it's latest 2022 predictions were published on 1 November 2021.