Concentrating on active allyship, this year's event aims to drive 'real change' in the insurance industry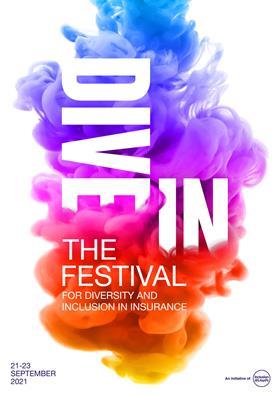 Dive In – the insurance industry's renowned festival for diversity and inclusion (D&I) – has been confirmed for its seventh consecutive year.
The festival will take place from the 21 to the 23 September 2021.
Focusing on a theme of active allyship, this aims to challenge the issue of performative allyship and call on the industry to turn intention into action. The event will also urge attendees to take responsibility for making changes that will help others be successful.
Building on last year's success of 30,000 attendees from 35 countries taking part in 144 online sessions, this year expects to take on a hybrid format by combining both virtual and physical events.
In doing so, the organising committee hopes the worldwide outreach will break down geographical barriers as well as create a stronger global dialogue on D&I.
'Making real change'
Global festival director and head of culture at Lloyd's Pauline Miller said: "The virtual nature of last year's festival allowed for a truly global perspective on diversity and inclusion.
"The pandemic changed the world as we know it and we were pleased that the festival could act as a platform for conversations around pertinent issues such as employee wellbeing and flexible working in the new normal.
"This year, we aim to not only reflect on the learnings of 2020 but focus on making real change.
"The global success of last year's festival has provided us with a strong basis to turn good intentions into equitable outcomes."
Dive In aims to provide the industry with the opportunity to take decisive actions to improve D&I within the workplace. It covers topics including mental health, social mobility, neurodiversity, privilege and cultural diversity.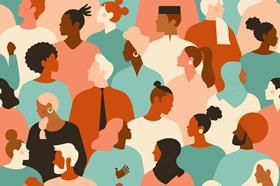 Increasing outreach
Head of inclusion and diversity at Willis Towers Watson and member of the Dive In Steering Committee Jen Denby added: "We are delighted that Dive In will be continuing for its seventh consecutive year.
"[Around] 70% of people who registered last year had never attended a Dive In event previously, telling us we still have so many more people within the industry - and beyond - that we need to reach.
"We hope that Dive In 2021 will provide the insight and action we need across all areas of the globe to make a real impact on D&I in insurance."
The festival continues to count on the support of its Global Festival Partners. Already confirmed are:
AIG, Arch Capital Services, Aon, Aviva, AXA XL, Axis, Chubb, CNA Hardy, DLA Piper, Gallagher, Howden Group, Kennedys, Lloyd's, Markel, MS Amlin, RenRe, RMS, Tokio Marine Kiln and Travellers.