Expert panel agrees that 'it's a really powerful point in time for us to step up' around equality, diversity and inclusion as 'words are not enough'
Biba 2021: The "silver bullet" for bringing a diverse workforce into insurance businesses is "leadership accountability", according to Rob Anarfi, global head of compliance at Beazley Group.
Speaking as part of a panel discussion at Biba's virtual conference last week, Anarfi told online delegates that businesses which do not reflect "the societies within which those organisations work, or the clients they serve, or the people that invest in those organisations, just doesn't seem right."
He continued: "It is simply not fair to walk into an organisation and wait [until] the end of the day and that's when you tend to see the most diversity in terms of people of colour because they're coming to clean the buildings.
"We've all [had] experiences [that have] followed us through education, through our careers [and] into the positions that we find ourselves [in] being on this panel. You get to a point where that can hold you back sometimes, no matter how strong minded and strong willed you are."
For him, the "silver bullet" in terms of actively driving and encouraging equality, diversity and inclusivity within insurance businesses is "leadership accountability" because "if the most senior leader or leaders of an organisation are on message, are passionate about it, that change will happen".
He added: "Words are not enough."
Sima Ruparelia, chief actuary of UK, Europe and global specialty at AIG, agreed with Anarfi's perspective. "We need courage from our leaders as well as courage from people willing to stand up and say 'I am different and I am going to respond differently'," she said.
Actions speak louder than words
In February, Lloyd's published its 2020 annual culture survey results. The survey's spotlight on ethnicity revealed that less than half (46%) of black people and 63% of Asians working in London believe that senior leaders create opportunities for everyone, compared to 74% of all respondents.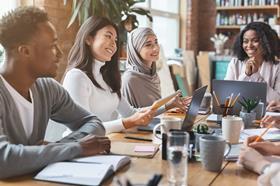 Pauline Miller, head of culture at Lloyd's, said: "This dialogue around diversity and inclusion has been growing and amplifying for many years.
"From my perspective, I think the real element is not just about how we continue to think about bringing people in, but that we actually do it."
In terms of achieving this, Miller explained: "I think number one [for] leaders is that you really think about how you bring your authentic self in, listen to your colleagues, think about what it is that you need to do to understand those individuals.
"That we don't just bring them in, but we also find a way to make them included and that even once we've brought them in and made them feel included, that we remove the barriers that are in the way so that we actually treat them differently based on the different needs they might have."
Barbara Schönhofer, founder and chair at ISC Group, added: "I say to hiring directors 'you need more data points - you cannot just go [for] the people you know are your gut instinct'.
"What you've got to do is know what the DNA is that you need in your organisation and then you need to test for that DNA [when hiring], not against experience alone."
Questioning methods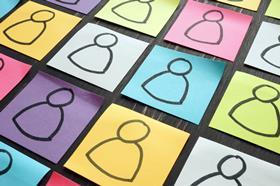 When approaching company leaders on the subject of equality, diversity and inclusion, peers or staff will often make a business case for why this agenda is so important. However, Anarfi argued that this strategy is outdated because making the industry more inclusive should not be seen as a risk, but as an opportunity.
He said: "You typically make a business case when you're about to make an investment for something that you're not sure is going to take you forwards - there's a risk if you make this investment.
"Are you seriously suggesting that by inviting more diverse talent - be it females, be it people of colour, be it people from different religions, with different sexual orientations or preferences - are you suggesting that by inviting that into your organisations or onto your senior teams you think your organisation is going to go backwards?"
Agreeing with Anarfi, Schönhofer added: "I think [making the business case] never really worked in our sector, because it wasn't about hearts and minds.
"Even though business leaders accepted the business case, it still was more comfortable to have people in their own life who look like them [and] who acted like them."
Inviting the world in
Aiming to address the stagnant cultural development in the insurance industry, specifically around ethnicity, Anarfi and Miller - among others - have recently formed an initiative called Race Action Through Leadership (RATL).
Anarfi explained: "The concept there is to get all of those chairs and CEOs to agree a few actions at a time that will be taken consistently. We as the senior insurance professionals of colour, and the other chairs and chief executives, will hold them to account to those actions.
"Periodically, we will review our progress with those [actions], update them, refresh what the new ones are, in the hope that certainly on race, that we move together as an industry, more quickly than we have done in the past."
Miller added: "We have to be able to invite the world in for us to be able to serve the world.
"It's a really powerful point in time for us to step up and realise that actually, the world has changed around us, society has changed and we are also able to show that change."