Broker Blackford, founded in April, now has a presence in Glasgow and Edinburgh
New Scottish insurance broker Blackford has acquired the Edinburgh customer book of TL Dallas.
Glasgow-based Blackford was founded in April this year by Tom Aldridge, who previously launched the Glasgow office of Central Insurance before its sale to Marsh in 2014.
Aldridge had been working as an associate director at TL Dallas from exiting Central Insurance in March 2015 up until December 2018.
The deal includes a new client portfolio of around 100 clients worth £3m in gross written premium, and a full commercial broker team to launch its offering in Edinburgh.
Blackford, which specialises in commercial risk, will welcome brokers Stephen Randall, Monika Hübsch, Alan Grant and Laura Scougall to their team.
Blackford also opened an additional office in Fountainbridge on Monday to accommodate the new team.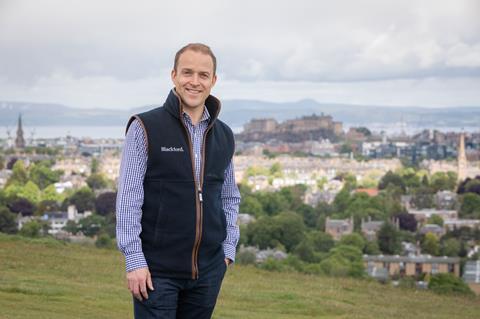 Backing
The firm has the backing of James Hallam, for which it is an appointed representative, alongside a number of private investors.
Blackford also has a presence in London through James Hallam.
Aldridge, who started his career at Aon, said: "We continue to see consolidation in the Scottish insurance broker landscape which can bring frustration for clients who are seeking a long-term broker relationship with a people-first, friendly service offering.
"A further consequence of recent acquisitions is a growing number of disengaged quality broking staff, yearning for a more traditional and dynamic place of work.
"Blackford was launched with the intention of providing a truly customer-focused broker which communicates with clients in a fresh and uncomplicated manner.
"The new team is absolutely fundamental to delivering this, and brings with it a wealth of experience, enthusiasm and importantly, a belief in our values.
"As the firm continues to grow its client base, we will continue to recruit people we intend to keep for the long-haul – those who share our values and appreciate the importance of fostering and maintaining strong relationships with clients."
As part of growth plans, Blackford aims to recruit an additional 18 people over the next three years.
Subscribers read more
Analysis: Where will M&A hungry global brokers look next?