The acquistion will bolster the broker's portfolio by £2.5m
Scottish broker Bruce Stevenson has acquired Turriff-based Youngson Insurance Consultants on the back of a "record financial year."
The "record year" ending August 31 tops Bruce Stevenson's five-year growth plan. It said it has achieved regular annual double-digit revenue growth.
And while claiming to be Scotland's largest independent broker, its chief executive is also gunning for the sector position ̶ "broker of choice."
The acquisition will add £2.5m in GWP and strengthen its stead in Aberdeen and the North East.
Bruce Stevenson's revenue peaked at £7.3m compared to £6.6m the previous year, with gross profit increasing to £1.5m, up from £1.37m in 2017.
GWP rose from £30m to £33m between 2017 to 2018.
Its chief executive, Edward Bruce, explained: "We are passionate about looking after our customers and building our reputation in the insurance industry with a view to becoming the broker of choice in Scotland and beyond.
"We are making this happen by investing in our people and technology and adding bolt-on acquisitions where we feel they can add expertise and geographic spread to our overall proposition."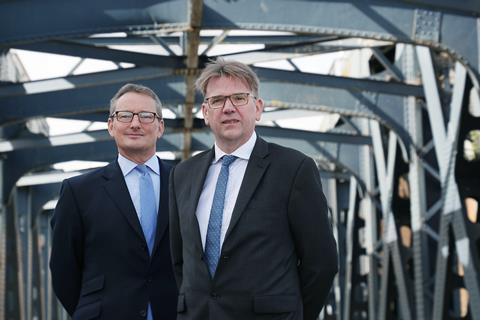 Key areas of growth for the broker includes renewable energy and social housing - these now represent the firm's two largest sectors.
Over the last twelve months, activity in commercial, property, private client, art and farms and estates has increased.
It has also forged partnerships with industry bodies like Scotland Food and Drink.
The senior management team hopes to consider further growth in niche areas and by acquisition.
Edward Bruce said: "Youngson is a great fit culturally and they have a loyal, local client base that helps to provide us with a firmer foothold in the North East of Scotland. We fully intend to grow the team to take advantage of the opportunities we see in the region."
Established in 1977, Youngson also claims to be one of the largest independent insurance brokers in the North East of Scotland. It deals with business insurance and personal lines.
Youngson Insurance Consultants' director, Ian Bremner said: "While we are well-established in the North East, the firm had been considering how to accelerate our next phase of growth and Bruce Stevenson provides us with the platform to do that. We're greatly encouraged that Edward has made it clear from the start of our negotiations that Bruce Stevenson wants to invest in the team and technology to make that happen."
Bruce Stevenson is a chartered broker founded in 1981 by Bruce's father ̶ David Bruce. It now has a staff base of 98 working across Edinburgh, Glasgow, Galashiels, London and Turriff.
Subscribers read more
Brokers back calls to ban aggregators from SME market