It aims to be the 'broker of choice' for Scotland
Scottish independent broker Bruce Stevenson has reported a record revenue of £7.6m for the year 31 August 2019, up 7% from £7.1m last year.
The firm's operating profit was up by 85% - gross written premium (GWP) increased by 12% to reach more than £36m, up from £33m in 2018.
In 2019, Bruce Stevenson made a significant investment in IT systems and fully integrated with Youngson Insurance Consultants – a bolt-on acquisition completed in Q4 of 2018 to bolster the broker's offering in Aberdeen and north east Scotland.
A challenging year
The organisation's chief executive, Edward Bruce, said: "2019 was a challenging year for businesses in Scotland and across the UK; many of our clients were not immune to feeling the pain.
"In uncertain times, we have benefitted from providing security and reassurance for our customers and this has translated to a strong set of results."
Last year saw Bruce Stevenson achieved its highest investor in customers score of any assessed organisation in Scotland (09.04 out of 10) as well as a net promoter score (NPS) of 82.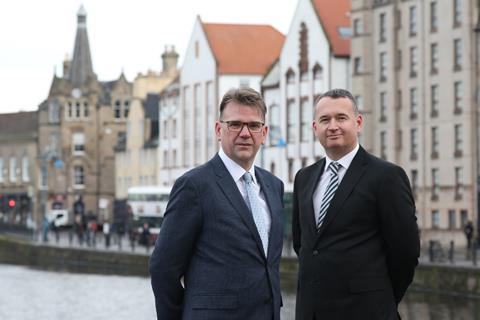 Despite this "challenging year," Bruce explained: "We're determined to be both the 'broker of choice' and the 'employer of choice' in Scotland so these kinds of accolades are really important yardsticks for the business."
Mark Dallas, Bruce Stevenson's finance director, said: "We grew all of our main financial metrics - revenue, operating profit, net assets and GWP - in 2018/2019 and have made a strong start to the current year."
Growing sub-sectors
Although social housing and renewable energy remain the firm's two biggest sectors for growth, Scotland's food and drink industry, which includes distilleries, has become one of the broker's fastest growing sub-sectors alongside bed and breakfast's (B&Bs) and self-catering accommodation.
Commercial, property, private client, art, farming and estates also remain key sectors.
Founded in 1981 by Bruce's father, the chartered broker is a founding member of industry network UNA Alliance and employs 100 people across five offices in Edinburgh, Glasgow, Galashiels, London and Turriff.
Subscribers read more
Whirlpool washing machine recall poses claims threat due to lengthy logistics