Shareholders claim a number of misleading statements were produced by Quindell
Shareholders are suing Watchstone, formerly Quindell, claiming they were misled by the Rob Terry founded outfit.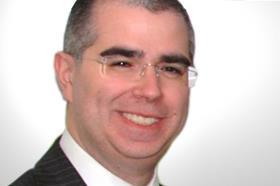 Quindell was led by controversial boss Rob Terry
Investors claim that between 2011 and 2014 Quindell, which topped nearly £3bn in market cap before the collapse, provided misleading information and failed to disclose important facts to auditors.
They also allege misleading statements from its various subsidiary companies.
Other allegations about Quindell, which had a Serious Fraud Office probe launched four years ago, include:
Listing statements about floating on the LSE with no real chance of it happening
Failing to promptly disclose a probe from the Financial Reporting Council
Overstating revenue on noise-induced hearing loss cases
Delaying announcing the resignation of its joint broker and financial adviser Canaccord
The claims come under section 90A of the Financial Services Market Act 2000.
Jennifer Morrissey, a partner at Harcus Parker, said: 'We are rapidly building a cohort of shareholders who suffered significant losses when the share price collapsed when the truth started coming out, and we hope Watchstone will recognise the failures of its predecessor and compensate them without the need for a drawn-out legal fight.'
Watchstone is understood to be preparing to defend the claim.
Subscribers read more
Whiplash reforms hang in the balance amid election fever