'We are focused on being a genuine partner to deliver real results,' says chief executive

Insurtech 50 firm Genasys Technologies has partnered with MDDUS to support its digital evolution programme.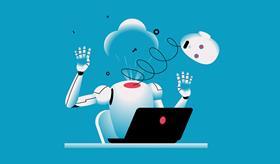 MDDUS is a mutual organisation providing dental and medical indemnity to over 56,000 professionals.
The deal will see the firm move to Genasys' policy administration platform in a bid to enhance its offering to new and existing members.
André Symes, group chief executive of Genasys, said: "It's a privilege to have been selected by MDDUS to support the evolution of its digital capability and we are focused on being a genuine partner to deliver real results."
Platform
Genasys' cloud-based insurance administration platform is designed to give insurers, managing general agents (MGAs) and brokers the ability to enhance policy, billing and claims processes.
By using no code tools, those with a lack of coding experience can also build and deploy new products, while application programming interfaces (APIs) make it possible for devices and systems to "talk" to one another.
Symes added: "Simplifying insurance technology is at the heart of what we do.
"Our client partnerships are based on the foundation that we deliver on our promise to really give organisations the control and flexibility they need to drastically improve speed and efficiency, open up innovation opportunities and future-proof their operational processes."

Winner of Biba's Best thought leadership Award 2023, and highly commended in this year's WTW awards as Insurance and risk technology journalist of the year.

Interested in all things insurance technology and insurtech.

Writer of the monthly TechTalk section of the magazine and backchat. When not writing can be found doing yoga, at some kind of dance workshop, singing, globetrotting, or baking – not in any specific order.
View full Profile