The report makes eight recommendations directed at the Church of Wales and the Church of England of which Ecclesiastical insures, record keeping was highlighted as a significant problem for these religious institutions
Ecclesiastical has been criticised in an official report for allegedly failing to provide complete evidence as well as how it handled claims following an investigation into child sexual abuse involving several claims being made against the Church of England and Church in Wales.
Ecclesiastical Insurance Office (EIO) was the Church of England's main insurer between 2003 and 2018, it is owned by Ecclesiastical Insurance group and in turn owned by Allchurches Trust Limited (ATL) which is a registered charity that promotes Christianity.
This is according to 'The Anglican Church: Investigation Report' from the Independent Inquiry into Child Sexual Abuse (IICSA) - released yesterday - looked at the extent to which the Church of England and the Church in Wales protected children from past sexual abuse and the effectiveness of these safeguarding arrangements.
The report said: "The Church's neglect of the physical, emotional and spiritual well-being of children and young people in favour of protecting its reputation was in conflict with its mission of love and care for the innocent and the vulnerable."
The release of the report follows a hearing in July 2019, the inquiry heard that Ecclesiastical had advised the Church of England to "cease all contact" with an alleged abuse survivor, known as "A4".
Professor Alexis Jay, chair of the Inquiry said: "Over many decades, the Church of England failed to protect children and young people from sexual abusers, instead facilitating a culture where perpetrators could hide and victims faced barriers to disclosure that many could not overcome.
"To ensure the right action is taken in future, it's essential that the importance of protecting children from abhorrent sexual abuse is continuously reinforced.
"If real and lasting changes are to be made, it's vital that the church improves the way it responds to allegations from victims and survivors and provides proper support for those victims over time."
Claims
The report states that Ecclesiastical managed 217 claims relating to child sexual abuse during this period.
The Inquiry found that to date, the Church in Wales has never had a programme of external auditing, so there has been no independent scrutiny of its safeguarding practices.
Between 2003 and 2018 the EIO managed 217 claims relating to child sexual abuse in the Church of England.
Within this, 215 claims involved a male perpetrator or alleged perpetrators and only two involved female perpetrators.
Whereas 122 involved abuse perpetrated or allegedly perpetrated by clergy (of whom 30 were deceased) while 86 claims involved abuse non-clergy including volunteers or others in paid positions within the Church.
Meanwhile, 36 alleged perpetrators had multiple claims made about them and out of the 217, only one claim resulted in a trial.
And since 2000, 11 individuals have made claims against the Church in Wales.
From the 1940s up to 2018, 390 people who were clergy or in positions of trust and associated with the Church have been convicted of sexual offences against children, according to the report.
It also cites a more recent case involving Reverend Ian Hughes being convicted in 2014 for downloading 8,000 indecent images of children.
Bishop Peter Forster, who retired last year, suggested to the Inquiry that Hughes had been "misled into viewing child pornography" on the basis that pornography is freely available and viewed.
But more than 800 of the images downloaded by Hughes were graded at the most serious level of abuse, according to the report.
Recommendations
The chair and panel make eight recommendations in the report, directed at the Church in England and the Church in Wales.
The report highlights that record-keeping is a significant problem for the church, with the Church in Wales having never had an external auditing system.
Church of England
Safeguarding structure: Those who are volunteers who do not follow the directions of diocesan [group of churches that a bishop supervises) safeguarding officers should have the responsibility of working with children removed
Revising clergy discipline: The Church of England should make changes and improvements to the way in which it responds to safeguarding complaints.
Church in Wales
Safeguarding structure: It should make clear operational advice of provincial safeguarding officers must be followed by all members of the clergy and other church officers.
Record keeping: Record keeping policies should be introduced relating to safeguarding, complaints, and whistle blowing.
Both churches
Information sharing between churches: Both churches should agree to implement a formal information sharing protocol.
Information sharing between both churches and statutory partners: Information protocols should be in place at a local level between dioceses and statutory partners.
Support for victims and survivors: Both churches should introduce a Church-wide policy on the funding and provision of support to victims and survivors of child sexual abuse concerning clergy, church officers or those in connection to the church.
Auditing: The Church of Wales should introduce independent external auditing of its safeguarding policies and procedures, and safeguarding practice in dioceses, cathedrals, and other church organisations. This should be regularly audited, and reports published. Meanwhile the Church of England which is already doing this should continue.
Limitation defence
Under the Limitation Act (1980) there are time limits within which the claimant must bring their claim.
However, a decision whether to use this defence of limitation is made by the EIO in its guiding principles.
Regarding this, the report states: "Ecclesiastical acknowledges that limitation should be pleaded as a defence to a claim very sparingly in relation to sexual abuse claims.
"Ecclesiastical has an internal escalation procedure which requires the pleading of a limitation defence to be considered and approved before it is pleaded in any individual case."
Further to this the EIO said it will decide on "whether a fair trial is possible for all parties where significant time has elapsed, including whether the relevant evidence is available" once the full investigation has been carried out.
Meanwhile Jay continued: "Within the Church in Wales, there were simply not enough safeguarding officers to carry out the volume of work required of them. Record-keeping was found to be almost non-existent and of little use in trying to understand past safeguarding issues."
Ecclesiastical has been contacted for comment.
---
Not subscribed? Become a subscriber and access our premium content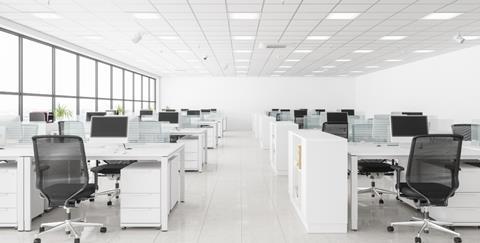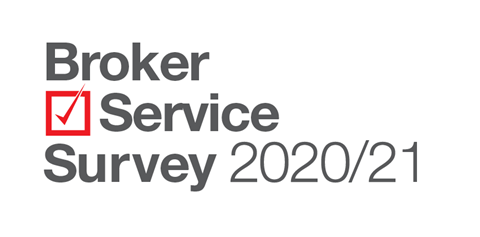 The insurance landscape is evolving, brokers how well have your insurance partners supported you over the last 12 months? Have your say anonymously to improve insurer services and products in the commercial lines survey or the personal lines survey. Click here to look back on past insights.