The insurer has an ambition to be the first choice for brokers placing business in specialist markets
Charity-owned insurer Ecclesiastical Insurance has reported that its gross written premiums (GWP) grew by 12% to £226.5m, up from £202.5m last year in H1.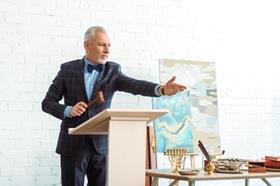 This is according to Ecclesiastical's 2021 interim results for the period ending 30 June 2021, this growth was supported by strong retention, rate increases and new business wins.
Mark Hews, Ecclesiastical's group chief executive said: "After a challenging year in 2020 due to the impact of the Covid-19 pandemic, I'm delighted that the group has made an excellent start to 2021 and reports a profit before tax of £46.5m (H1 2020: loss before tax £59.7m).
"We remain in a robust and strong capital position with AM Best and S&P affirming our excellent and strong ratings.
"Looking ahead, I'm excited about the future of the business. In the UK, we are investing significantly and have the appetite and capacity to grow across all the sectors we operate in, with an ambition to be the first choice for brokers placing business in our specialist markets. By growing our business and generating profits to donate to charity, we are fulfilling our purpose as an organisation committed to the greater good of society."
Meanwhile, underwriting profit was £2.5m, this is in comparison with H1 in 2020 which saw a loss of £1.3m.
The overall underwriting result was impacted by a strengthening of reserves in its Australian business.
It follows Ecclesiastical's full year results in March 2021, which recorded a £15.7m loss before tax in 2020 due to the Covid-19 pandemic.
Robust growth
In the UK and Canada, Ecclesiastical's general insurance businesses reported robust growth due to rate increases, solid retention and new business.
For example, in Australia, it strengthened its reserves following a rise in historic liability claims in H1.
Hews continued: "The first half of 2021 continued to be a challenging period for our colleagues and customers due to the ongoing pandemic restrictions. I'm proud of the way our teams across the business have continued to show great resilience and adaptability to deliver for our customers, brokers and communities."
In May, for the first time it ran the b-Heard survey allowing colleagues to have their say on working at Ecclesiastical.
He continued: "As we return to a more normal way of life, we will continue to prioritise the health, safety and well-being of our employees as we embrace new and more flexible ways of working.
"The easing of restrictions and the improving economic conditions are helping many of our customers recover from the financial impact of successive lockdowns and we are settling the small number of business interruption claims, where cover exists, as quickly as possible."