The insurer wants to deepen its investment in technology and innovation
Specialist insurer Ecclesiastical has agreed a multi-year partnership with insurtech Cytora, to help it offer an enhanced experience to both customers and brokers.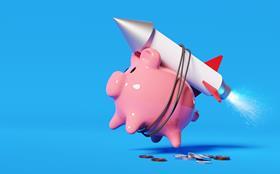 The insurer will deploy Cytora's platform to help streamline its risk intake across the UK and accelerate its profitable growth while still giving brokers and customers a better, faster experience.
Cytora's platform will be integrated into Ecclesiastical's new business workflow, aiming to increase the capacity for growth in specialist risk segments through a more efficient, effective and data driven pipeline, quote and bind process.
Adrian Saunders, Ecclesiastical's commercial director, said: "At Ecclesiastical, we are committed to providing exceptional service to our customers and brokers.
"Cytora will enable us to grow our scale across our specialist markets, embed and reinforce a data driven culture and empower our underwriters to provide better service to customers and brokers."
The partnership builds on the success that Ecclesiastical has achieved in working with Cytora over the last 12 months to bring together data flows and focus capacity on priority risk segments.
Rapid digital transformation
Ecclesiastical is seeking to deepen its capabilities through investing in technology and innovation in a bid to enhance propositions and service to customers.
Juan de Castro, Cytora's chief operating officer and chief commercial officer, added: "The commercial insurance industry is undergoing rapid digital transformation.
"We're excited to partner with Ecclesiastical, expanding on the success of our relationship so far, and accelerate fundamental processes on its journey to become a digitally enabled insurer."
London-based Cytora focuses on commercial lines.