The AA's president says 'modern cat burglars stealing and selling cats for cash are part of a criminal chain' following the insurer experiencing a rise back in April
The insurance industry is bracing for claims as thefts for catalytic converters, known colloquially as 'cats', are up by more than 100% over the course of a year, according to new research from consumer group Which?
A catalytic converter is an exhaust emission control device that reduces toxic gases and pollutants in exhaust gas from internal combustion engines into less-toxic pollutants.
The data collated by Which?, based on findings from 25 police forces across England, Wales and Northern Ireland, revealed that cat thefts surged by 104% between 2019 and 2020, as reported by Sky News. A total of 5,857 cat thefts occurred across 25 areas in 2020.
The research found that North Wales had the highest rise in cases, soaring from nine in 2019 to 46 in 2020 – an increase of 411%.
However, it was the West Midlands that had the highest number of individual cat theft cases in 2020 (1,626).
London saw no incidents and Cumbria saw the biggest drop in cat thefts - these fell from 41 to 17 in this region.
Jack Cousens, head of roads policy for the AA, told Insurance Times: "Catalytic converter thefts are regrettably on the rise following a decline in lockdown one. While reputable scrap dealers have already taken steps to question those who bring lots of them into their yard, others are far too welcoming.
"Drivers should contact their manufacturer and ask to have a catloc installed to help prevent their theft. The AA, along with some police forces, are also marking catalytic converters with smart water technology and serial numbers to help track the, should they be stolen."
Back in April, the AA also spotted a surge in breakdowns due to this crime - it is working with police to help drivers protect their vehicles from cat thefts.
At the time, Edmund King, the AA's president, said: "Modern cat burglars stealing and selling cats for cash are part of a criminal chain."
In April 2021, local AA patrols supported a crime prevention initiative in Sainsbury's Dartford and Morrison's Sidcup as part of a week of action by the Metropolitan Police to mark and register catalytic converters free of charge.
This follows catalytic converter thefts rising as rhodium prices increased last year in March, with the precious metal being valued at six time more expensive than gold.
Rhodium is used in catalytic converters to reduce nitrogen oxide in exhaust gas. It is often used alongside palladium or platinum.
New cat burgulars
Speaking on this theft trend, a spokesperson for car manufacturer Honda said: "From 2008 onwards, Honda vehicles have positioned the catalytic converter within the engine bay to make theft more difficult.
"Honda UK recommends [that] owners of these cars follow the advice given by police. This advice includes parking inside a locked garage, near walls or other vehicles to make it harder to get underneath the car. Adding security lighting, CCTV or home alarm systems will also help to deter thieves.
"The police also advise installing a Thatcham approved alarm. All Honda vehicles currently on sale are fitted with Thatcham approved alarms as standard."
A spokeperson for the Society of Motor Manufacturers and Traders (SMMT) added: "Vehicle crime is an issue the automotive industry takes extremely seriously and recent instances of catalytic converter theft are of concern both to car owners and manufacturers.
"Car makers are taking what steps they can to make the crime as difficult as possible - some even modifying car designs to try to tackle the issue – but some older models may still be vulnerable.
"The industry is providing support and guidance to customers where required and liaising with police forces to see what more can be done to apprehend the criminals and prevent further thefts.
"In the meantime, police advice to consumers is that they should, where possible, park inside a locked garage, in well-lit areas and close to fences or walls to restrict access beneath the vehicle."
Earlier in April, the AA's patrol leader Iain Gillespie said he received three to four reports per week of damage caused by catalytic converter theft - he said he has "never seen anything like it".
Gillespie continued: "Thieves are targeting cars in workplace car parks, which they know will be there all day, so they're striking during daylight or at night at people's home address.
"It will normally [be notified] as a 'noise from under [the] vehicle'. The patrol will call the member and say that they're on the way but suspect the cat has been taken, at which point the customer often checks under the car and sees wires hanging down.
"Watching people fall apart in front of you is horrible. It's not what a patrol is used to as normally with a breakdown [as usually] somebody hasn't been the target of a crime.
"It also leaves people with anxiety about where to park - if it was taken in a place they normally park, such as at home or work, they have little choice but to continue parking there."
Toyota has also been contacted for comment.
Rising breakdowns
According to the AA, more than half of cat thefts occur within Greater London. Thieves are also targeting cars in workplace car parks.
The number of breakdowns attended by the AA due to catalytic converter thefts has been increasing in recent years - for example, cases have risen by 893%, from fewer than 60 in 2017 to nearly 600 in 2018. This jumped up again to 3,000 in 2019 - an increase of 483%.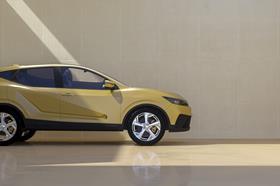 Although cases then plummeted during the first coronavirus lockdown last March, they soon rallied to reach nearly 4,000 by the end of 2020.
King continued: "Catalytic converters were introduced to reduce carbon monoxide and nitrogen oxides in the exhaust gas.
"Hybrid cars are often targeted as they use the catalytic converter less, so the precious metals are often in a cleaner state. They are then sold illegally - the precious metal is stacked into containers and shipped across the world to be refined, sometimes ending up back in your new state-of-the art car.
"Thankfully the chain stops there as the new models have less precious metals and are designed to prevent theft.
"The AA is determined to help stop this crime explosion and is working with police and manufacturers to help get more cars watermarked so that cat cops can target rogue dealers and organised gangs and prove that the cats were stolen.
"The motor industry is helping by offering replacement cats and cages at cost price and helping the national roll out of smartwater marking of cats."
According to Which?, catalytic converters for older hybrid car models, such as the previous generation of the Toyota Prius and Auris and the Honda Jazz models, are at greater risk of being stolen due to a higher concentration of precious metals.
Thieves target older petrol hybrid vehicles more than other types of cars because the hybrid system means the catalyst has a lower workload and is therefore in better condition.
The resulting damage from cat theft can be pricey to repair and lead times for replacement parts can be up to two months, the consumer group added.
It is usually possible to claim for the damage via insurance, but in some cases the vehicle may be a write off. The AA recommends fitting a catlock – a protective cage that deters thieves.
Case study: North London Fashion Stylist
Becky John, a London fashion stylist whose catalytic converter was recently stolen, said: "My catalytic converter was stolen at the beginning of the month by a horrible gang of thugs. My car is in the garage now waiting for a new one - luckily my insurance company has been brilliant [at] covering the cost which is great because my car is 14-years-old.
"I obviously reported the whole incident to the police. Catalytic converter crimes are rife here, most evenings someone gets 'done'. The police said that it's very common for thieves to strike again once the car is back on the road with a spanking new catalytic converter.
"I am now looking for a catalytic converter cage or plate that I can install to stop this rather horrible crime happening to me again, as I doubt whether my insurance company will pay up twice."