The startup was launched by three ex-Hiscox bosses and it has capital of $800m thanks to a consortium of global investors
Lloyd's reinsurance group and startup Inigo has completed the purchase of StarStone Managing Agency and the rights to operate Lloyd's Syndicate 1301 from Enstar.
Furthermore, the Prudential Regulation Association (PRA) has issued a change of control approval, cementing the final part of Inigo's creation process.
Speaking about the progress made so far this year, Richard Watson, chief executive at Inigo, said: "We are delighted with the start we have made. The support by clients and brokers has been tremendous and we feel very lucky to have the opportunity to be building a business with such strong and experienced capital behind us.
"The capacity we bring has allowed our customers to trade forward with confidence, knowing their risks are being covered.
"At a personal level, the best part is bringing together some incredibly talented and driven people, finding and taking [a] risk on younger talent and creating a culture we can all share."
Watson added that Inigo's plan remains to grow in its chosen area, focusing on lines that it can underwrite well and where its capacity is valued.
New recruits
Launched in November 2020 by three ex-Hiscox bosses, Inigo has capital of $800m from a consortium of global investors. It was approved by Lloyd's to start underwriting on the syndicate 1301 platform from January 2021.
Since then, the group has been quick to capitalise on market conditions - for example, it set a stamp capacity of $400m. The book will be split equally across both insurance and reinsurance.
The group already has 40 employees and has made several new hires this year. This includes Stephen Agutter joining as head of claims following 29 years working for AIG, most recently as its international head of claims.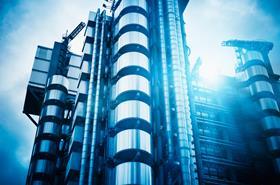 Hiscox's Craig Knightley was appointed Inigo's head of financial lines and casualty. Knightley was at Hiscox for eight years prior to this - his roles there included divisional director and chief financial officer.
He will be supported by Ed Whitworth, directors' and officers' (D&O) underwriter and fellow ex-Hiscox staffer, as well as Tom Lelapi, a D&O underwriter that previously worked at Beazley.
Yera Patel was appointed as head of casualty and financial lines claims and analytics, following three years at AXA XL as head of the financial lines claims practice.
Matthew Rolph is Inigo's head of distribution, joining after nearly seven years at Hiscox. He previously worked as the insurer's deputy chief executive of special risks - prior to that, he was head of group distribution and broker relationships.
Sandy Warne has also joined to lead Inigo's terrorism and political violence book. She joined from Navigators, where she was international head of political risk. She brings nearly 20 years of experience to the role.
James Power will lead marine and energy at Inigo, building on his experience at AXA XL, Catlin and Marsh.
Karen Graves joins as chief operating officer, having spent nine years as Scor's chief operating officer in London. Alice Kaye starts as the company's chief of staff after working for Everest Re for four-and-a-half years as a casualty treaty underwriter in London.
Meanwhile Nick Lazarus, Damien Smith and Adam Alvarez have joined as reinsurance underwriters, with experience across property and specialty.