She will take over from existing chief operating officer Karen Graves
London-based reinsurance group and startup Inigo has appointed Alice Kaye as its new chief operating officer.
Kaye has worked at Inigo as its chief of staff since May this year. She will be taking over from Karen Graves, who started in December 2020 and will soon complete her 15-month term with Inigo after having successfully enabled its launch at Lloyd's.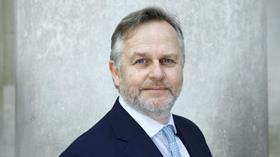 Kaye, having worked as both an actuary and an underwriter at Partner Re and Everest Re, brings a huge amount of experience to the role.
Pivotal role
Inigo's focus on underwriting and data analytics means that Kaye's experience will ensure it builds on the work Graves has already done, as well as help to further develop its competitive advantage through more efficient processes and its ever-increasing collection and analysis of data.
In a statement, Inigo said: "Graves has been pivotal in the purchase of the Starstone Agency and the launch of our new syndicate and [has] made a significant contribution in those early, demanding days, dealing with multiple challenges and tight deadlines. Inigo will be forever in her debt."
Graves will continue to work with Inigo until the end of 2021 as it works with the regulators to ensure a smooth transition of responsibilities.