The Insurance Day of Giving, spearheaded by The Alzheimer's Society and the insurance sector, takes place today.
Today, more than 50 insurance firms will participate in the Insurance Day of Giving, a fundraising event for the Insurance United Against Dementia campaign, organised by charity Alzheimer's Society.
The unique event sees insurers across the sector host fundraising activities or make company donations in order to support and fund dementia research conducted by the UK Dementia Research Institute.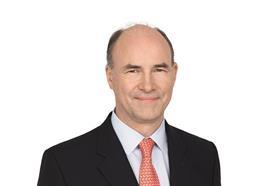 Subscribers read more:
Hiscox bosses reveal where rates are rising in retail and London market businesses
Organisations that have committed to supporting this cause include the ABI, Aon, Aston Lark, Aviva, Bollington, Chubb, Cobra Network, Deloitte, PIB Group, Scottish Widows, Touchstone, Willis Towers Watson and Zurich, to name a few.
Promoting the cause
This year's event, however, has an exciting backdrop; US pharmaceutical company Biogen are seeking approval for a new drug that could slow down the cognitive decline in those with Alzheimer's disease. Pitted as the potential first new treatment for the condition in 15 years, Alzheimer's Society researchers were pivotal in its development, thanks to gene discoveries and creating innovative brain scanning techniques.
Charlotte Matier, director of development at the Alzheimer's Society, said: "We're on the cusp of some incredibly exciting developments in dementia research. Now, more than ever, it's crucial that we're able to fund the world's best and brightest dementia experts as they strive towards new ways of treating and new ways of caring for people with dementia.
"The Insurance Day of Giving is such an important event for Alzheimer's Society, and it's incredible that over 50 firms have signed up to take on dementia.
"With your support, we can be a part of the next big breakthrough, which, as the recent news from Biogen shows, could be just around the corner."