The government aims to reclad all unsafe tower blocks by the end of 2021
Insurers are bracing for claims after a fire erupted at a 19-storey apartment block in Tower Hamlets last week on Friday 7 May – the flats had combustible aluminium composite material (ACM) cladding, similar to that of Grenfell Tower.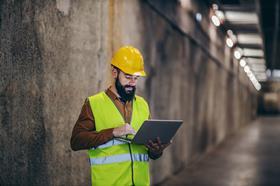 According to the Guardian, smoke penetrated six floors of the building. The eighth, ninth and tenth floors were ablaze, however it is unclear whether the cladding was involved in the fire.
Leaseholders have been pushing for the ACM cladding to be remediated. In 2019, they petitioned the council, claiming that the building's developer and freeholder had failed to make it safe.
Steve Underwood, chief operations officer at Colmore Tang Construction (CTC), told Insurance Times: "This was a lucky escape in what has ultimately been a ticking time bomb.
"The reaction of the fire service and the swift response of those within the building ensured that no serious injuries, or worse, were sustained. As an industry, we are now ready to press ahead with remediation.
"We need to get this job done quickly to make sure that we steer clear of a second Grenfell disaster. I dread to think how differently the outcome could have been if this fire had broken out in the early hours of the morning.
"Complexities in the process and challenges with funding need to be taken out of cladding remediation in order to keep people safe."
CTC has launched a cladding remediation service to help reclad all unsafe high-rise tower blocks in England by the end of this year, adhering to the government's set target. This work is supported by a £1bn pot made availaible through the Building Safety Fund.
In January 2021, CTC estimated there are around 2,000 residential buildings with high-risk combustible cladding.
Insurance Times approached Marsh for comment as New Providence Wharf is a client, but the broker declined to comment.